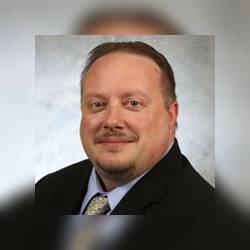 Biography:
Chad Garland has overseen the Ent Center for the Arts, as it's Senior Director since August 2019. He serves as the Director of the University Center and Event Services at UCCS and has held that position for the last 5 years. Chad is excited to serve as interim director for the arts because he has a passion for reading, storytelling, interest in various art forms and a curiosity about artistic process and artist's inspiration.
Before joining the mountain lion staff here at UCCS Chad completed his Bachelor of Arts in Zoology, and Masters of Education in College Student Affairs Leadership from Grand Valley State University. His passion for education and leadership and his encouragement to staff to harness and nourish their own creativity enhance our leadership board here at Ent Center for the Arts.
In his spare time Chad likes to read, write and leisurely hike. Plus he enjoys cinema and movies of all varieties- there truly is an art to storytelling in every genre.