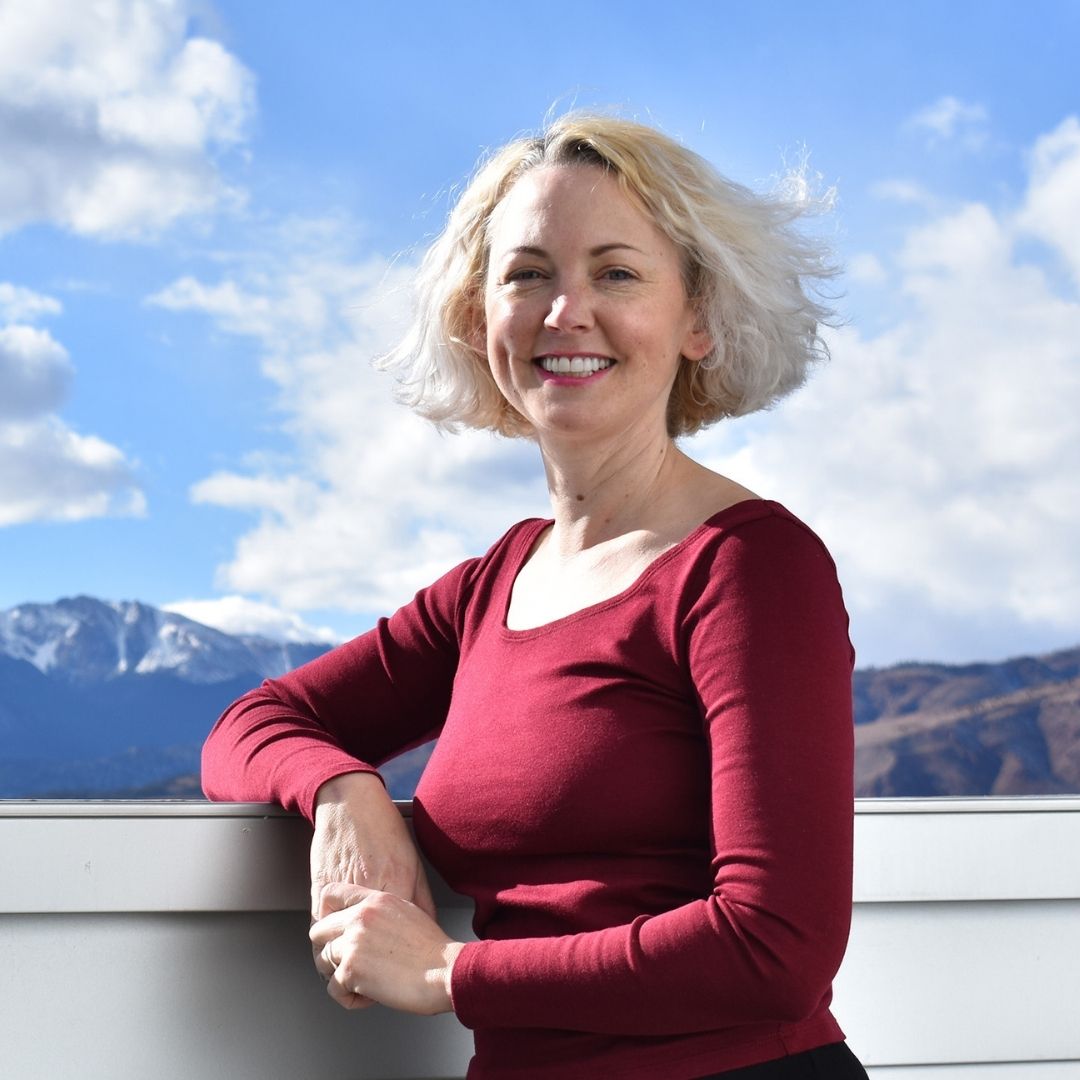 UCCS Galleries of Contemporary Art
Biography:
Daisy McGowan grew up in Italy, Canada and across the western United States with parents who were artists and seven brothers and sisters. She says her bohemian upbringing was influential to her decision to choose a career in visual arts. After earning a full-ride scholarship and undergraduate degree at Colorado College, she worked in a variety of jobs: fine art printmaking studio manager, K-12 art educator, artist studio assistant, fine artist, and arts marketer. But what excited her most were her experiences curating and managing a small academic art gallery and working with visiting artists and students. She has a BA in Studio Art with focus on sculpture and printmaking from Colorado College (1997), Masters in Public Administration (MPA) with a focus on non-profit management and non-profit fund development from the University of Colorado (2010). 
When the position of co-director of the University of Colorado Colorado Springs Galleries of Contemporary Art (GOCA) opened in 2010, her eclectic background was perfect for the job demands of a culture creator in the region. She became director of GOCA in August 2010.
Daisy works to stay current on contemporary art by connecting with artists whose practice is evolving the boundaries of what we define as contemporary art, and whose craft is at superior levels, through studio visits and research. Interdisciplinary, collaborative projects that stretch outside of our space both physically and conceptually (i.e. involving music, dance, performance, or all of the above) intersperse with more contemplative, quiet shows. In her role as the director and chief curator at the University of Colorado Colorado Springs (UCCS) Galleries of Contemporary Art, McGowan has independently and collaboratively curated and produced over 85 exhibitions for GOCA.
Daisy says "As a creative director, I get to dream up our exhibitions and programs and to work with artists, creative administrators and staff, as well as passionate fundraisers and supporters. We all work together to realize projects that bring our community together, help us understand ourselves and our world better, and enrich our lives with creative energy. I am grateful to serve in this role for the university and community."