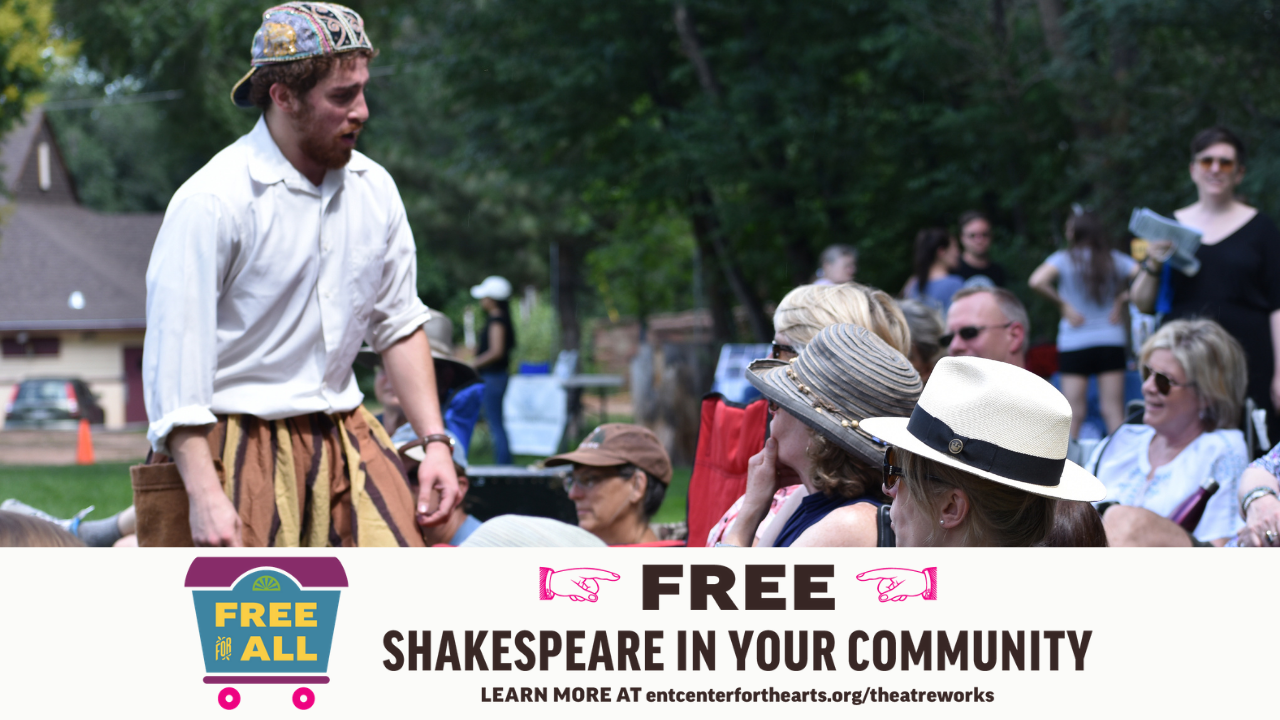 Theatre happens anywhere intrepid audiences and actors meet. Creating opportunities for our dynamic and diverse communities of the Pikes Peak region to gather together in joy is at the heart of Theatreworks' mission and our Free-For-All program.  
Free-For-All brings free theatre to libraries, schools, community centers, parks, and senior centers all throughout the Pikes Peak region. Building on Theatreworks' history of touring Shakespeare throughout Colorado, in our 2019 inaugural Free-For-All year, we performed a rollicking abridged production of Comedy of Errors to audiences of over 1,000 residents. 
In summer 2021, Free-For-All is back with a 70-minute production of A MIDSUMMER NIGHT'S DREAM. We are touring virtually to schools in April and May 2021 before embarking on a community tour in June and July all over the Front Range.