SEAT OF LEARNING: JANE LACKEY & THOMAS LEHN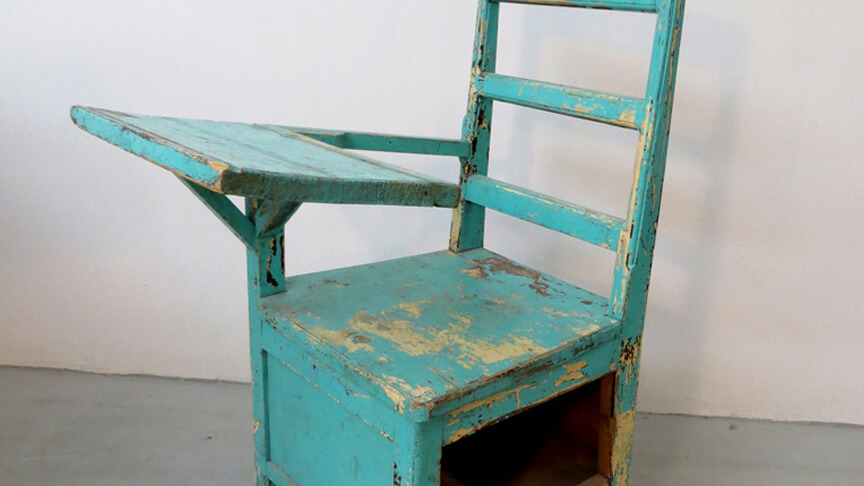 SEAT OF LEARNING: JANE LACKEY & THOMAS LEHN
FEBRUARY 27–NOVEMBER 11, 2020
---
RE-OPENING Aug 25, 2020
The Marie Walsh Sharpe Gallery of Contemporary Art at the Ent Center is open to the public for scheduled visits, starting on Tuesday, August 25. You can reserve time for up to 10 visitors total in 45 minute blocks of time in the gallery space at the Ent Center for the Arts Visit the Seat of Learning exhibition and access curricular resources provided by GOCA.
5225 N. Nevada Avenue, Ent Center for the Arts
Time slots available Friday, 1:00pm – 5:00 pm, and Saturday, 1:00pm – 5:00 pm. Additional times may be requested by email gallery@uccs.edu
Free admission: reservations required.
---
HAPPENINGS
Events are free, but space is limited—register to secure your spot.
Opening Reception
February 27, 5:00 PM–8:00 PM
GOCA Ent Center
Artist Talk: Jane Lackey & Thomas Lehn
September 1, 4:30 PM–5:30 PM
---
Seat of Learning is an art installation investigating time, movement, memory, knowledge, and how we learn from material objects. The concept originated when the artists found a vintage school desk that encapsulated 20th-century early learning through its patina, material presence, and history of use. Gathering stories from a diverse range of individuals and objects from across the western United States and the Pikes Peak region, the artists will present a selection as creative content for the final installation. Lackey and Lehn will work with UCCS students to create the installation, further layering the learning experience embodied by this installation.
There are virtual ways to enjoy this exhibit:
View the digital booklet here.
Thank you to our generous sponsors: