VISITING ARTISTS AND CRITICS SERIES: SHEILAH AND DANI RESTACK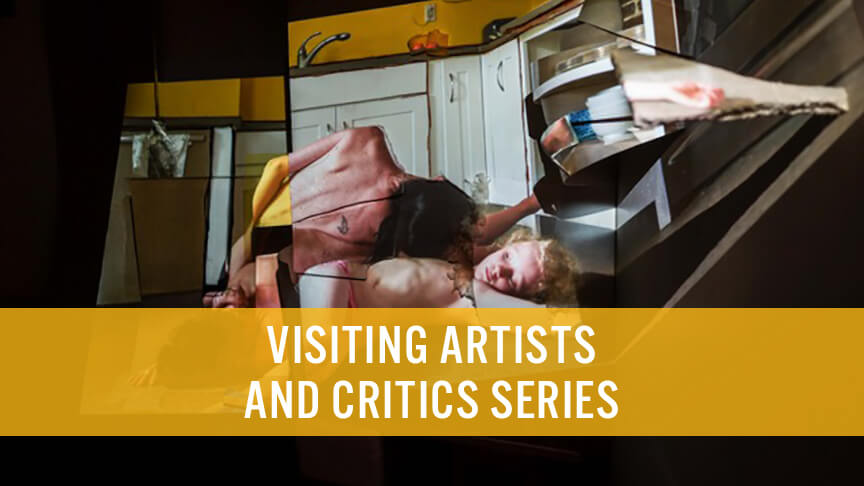 VISITING ARTISTS AND CRITICS SERIES: SHEILAH AND DANI RESTACK
NOVEMBER 27, 2018 | 6:30 PM
Dani and Sheilah Restack have embarked on an artistic relationship that is formally and emotionally adjacent to their domestic lives, a quotidian zone they share with their young daughter Rose. Both artists have established careers on their own. Neither Dani' video work or Wilson's multimedia performance and installation work could exactly prepare us for the force of the women's collaborative efforts. – Michael Sicinski, Cinema Scope, 2017
Dani's work is made with an emotional logic, questioning cultural, personal and animal realities. She got her MFA in Film/Video at Bard College in 2010. She has screened at the Union Docs, Oberhausen, Rotterdam, MoMA PS1, Anthology Film Archives, Views from the Avant-Garde, and Projections.
Sheilah uses photography, video, and text as performative and documentary tools to analyze the traces between history, story and the land. Sheilah got her MFA from Goldsmith College in London 2005. She has had exhibitions at Lennon Weinberg, The Knockdown Center, Queen Elizabeth Park, New Zealand, Antioch College and the Albuquerque Museum.
Their recent collaborations have shown at the 2017 Whitney Biennial, Iceberg Projects Chicago, Toronto International Film Festival, Images Film Festival, Toronto, Lyric Theater, Carrizozo, NM, Leslie Lohman Project Space, NYC and The Columbus Museum of Art, Ohio. Their upcoming project, Future From Inside, recently received a Canada Council for the Arts Project Grant.
Click HERE to read Cinema Scope's interview with the artists.
ABOUT VACS
The UCCS Visiting Artists and Critics Series fosters understanding and appreciation of contemporary art through dialogue and critical conversations. Artists and scholars of national significance are invited to the University of Colorado Colorado Springs campus to present public lectures and meet with UCCS undergraduate students in classes and workshop settings. The Visiting Artists and Critics Series is a collaborative program of the UCCS Galleries of Contemporary Art (GOCA), UCCS Visual Arts and Art History (VAPA).
Made possible with generous support from the CU President's Fund for the Humanities, Colorado Creative Industries, and the Marie Walsh Sharpe Art Foundation Endowment
---
This event is co-presented with:
---
Thank you to our generous sponsors: