FIRST ANNUAL VAPA SWAP MEET & ART EXCHANGE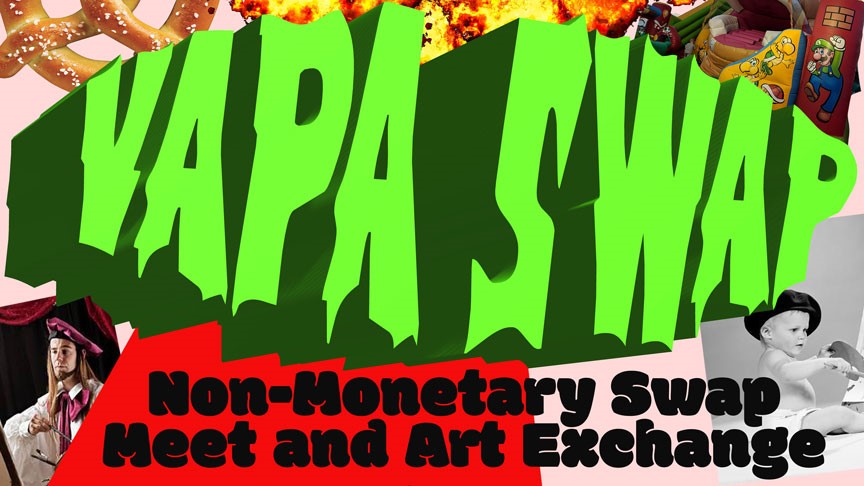 FIRST ANNUAL VAPA SWAP MEET & ART EXCHANGE
SEPTEMBER 6, 2019 | 5:00 PM
---
The VAPA @ GOCA Downtown Non-Monetary Swap Meet & Art Exchange isn't a literal "swap meet" but a fun interdisciplinary party and get together to begin the semester. It's open to all interpretations of what one might bring to a swap or party - any performance, artwork, activity, etc - to put it another way "A modern day carnivalesque bacchanal meant to inaugurate VAPA's joint presence in the GOCA space." We'll have a microphone at the ready for impromptu contributions!
All are welcome to participate in the swap--students, members of the community, faculty....ANYONE! Free and open to the public!
For more information contact Katherine Guinness at vapa.goca@gmail.com or 719-255-4065.
---
Thank you to our generous sponsors: