CHIT CHAT: MUSHROOMS & MOUNTAIN CLIMBING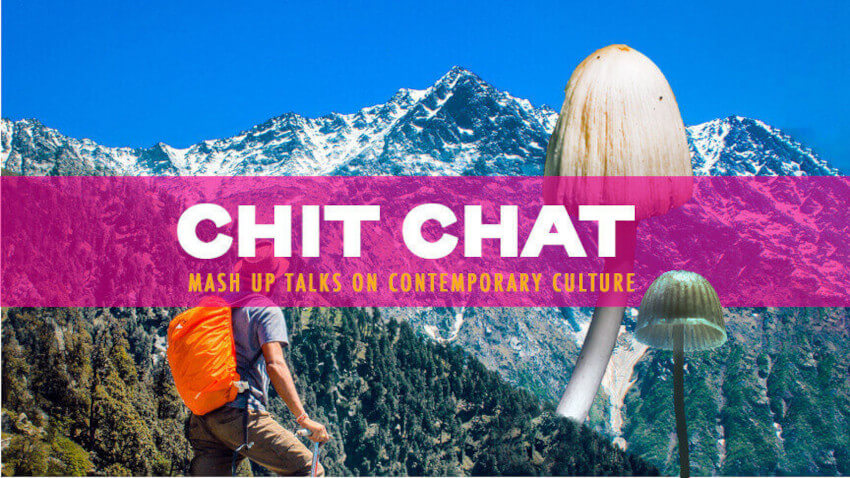 CHIT CHAT: MUSHROOMS & MOUNTAIN CLIMBING
OCTOBER 22, 2019 | 7:00 PM
---
John Spengler will talk about mountain climbing and Ben Kinsley will chat all about mushrooms. Sure to be a wild and shroom-filled mashup!
ChitChat is a series of mash-up talks on contemporary culture and DIY topics. Each program features two speakers, hands-on and participatory learning, and a whole lot of lively conversation. This program sparks diverse discussions on contemporary life-specifically in the Pikes Peak Region-and features some of the most interesting minds in Colorado Springs. We are in our 5th season of this popular series; join us and reserve your seat today!
ABOUT THE SPEAKERS
John Spengler is a veteran mountain climber - conquering such giants as Chulu Peak- Nepal, all the Colorado 14ers, Mt. Rainier and many more. He has also been technical rock and ice climbing since the late 1980s. A former assistant professor at CSU – Pueblo in the Outdoor Recreation Department, he taught classes on Rock Climbing, as well as Mountain, Winter and Desert Orientation. He has served as a climbing and skiing guide for the Pikes Peak Alpine School and prior to that, was an instructor for the Colorado Mountain Club with an emphasis in Ice Climbing, Rock Climbing and Mountaineering. Having been a middle school and high school teacher for 26 years, he taught classes on Adventure Ecology and Wilderness and Creative Expression, while also leading numerous backpacking trips into the Lost Creek Wilderness, Mesa Verde, South Eastern Colorado Canyon Country and San Juan River area. Spengler received his BA in Biology from CU Boulder and his MAT in Secondary Science from Colorado College. He is currently a biology consultant for the National Math and Science initiative.
Ben Kinsley is an avid mushroom hunter and amateur mycologist. As a member of the New York Mycological Society, he learned from the renowned mycologist Gary Lincoff, author of The Audubon Society Field Guide to North American Mushrooms. Now based in Colorado Springs, he is Co-President of the Pikes Peak Mycological Society: http://pikespeakmyc.org/. Kinsley received his M.F.A from Carnegie Mellon University and B.F.A at Cleveland Institute of Art and is currently the Assistant Professor & Co-Director for the Visual Art Program at UCCS. His most recent project involved scanning polypore (conk) fungi in the forests of Colorado to create mushroom-inspired sound-sculptures.
ChitChat tickets include snacks + beverages, two speakers, lively conversation, and more fun than you can shake a stick at.
Thank you to our generous sponsors: