VIRTUAL STUDIO VISITS: CONVERSATIONS WITH ARTISTS + GOCA DIRECTOR DAISY MCGOWAN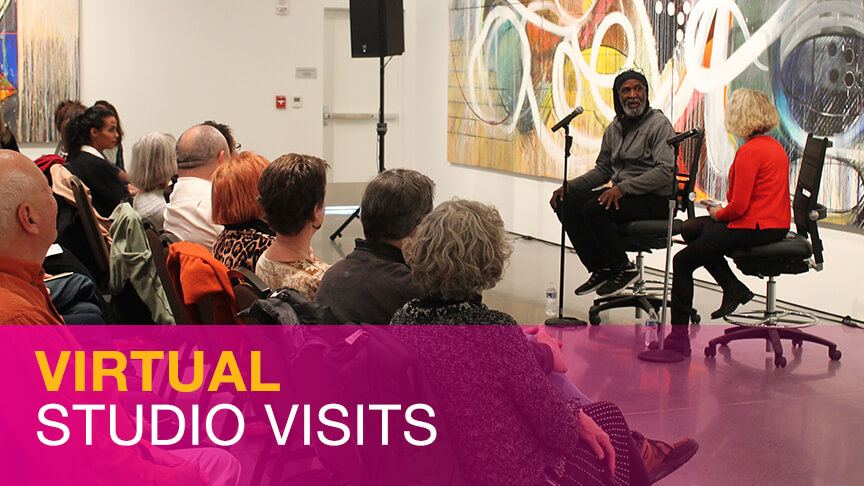 VIRTUAL STUDIO VISITS: CONVERSATIONS WITH ARTISTS + GOCA DIRECTOR DAISY MCGOWAN
APRIL 6, 2020
---
Elizabeth Selby
Jasmine Dillavou
JD Sell
Jeff Page
Jessica Langley
Matte Refic
Robert Martin
Sean O'Meallie
Su Kaiden Cho
Xi Zhang
Cymon Padilla
---
For this new series of recorded virtual studio visits, GOCA's director and chief curator Daisy McGowan invited artists from across the Rocky Mountain West to share their current studio situation, including insights into their artistic process as well as the challenges and opportunities presented by social isolation. The studio visit is among the most intimate exchanges in the art world, providing curators, critics, collectors and peer artists a chance to learn about the artist's work and process.
At GOCA, we believe that art can bring us together in meaningful ways and especially in challenging times. It can help us understand ourselves and each other and what's happening around us. Most vitally right now, it can elevate and support our collective human spirit.
We also know that the artists, musicians, performers and other creatives we work with very much need our support right now. Since supporting artists on multiple levels is a big part of our mission at GOCA, we have come up with this series as one way to connect and support through insights and conversation.
GOCA raises all funds to support our exhibitions and programs, directing the majority of this funding to the artists who are at the heart of it all. Through this series, we are providing direct funding to the artists giving their time for studio visits in the coming weeks. If that's something you want to get behind, contributions are very welcomed for this specific purpose at this time: https://giving.cu.edu/fund/gallery-contemporary-art-goca