VISITING ARTISTS AND CRITICS SERIES: VADIS TURNER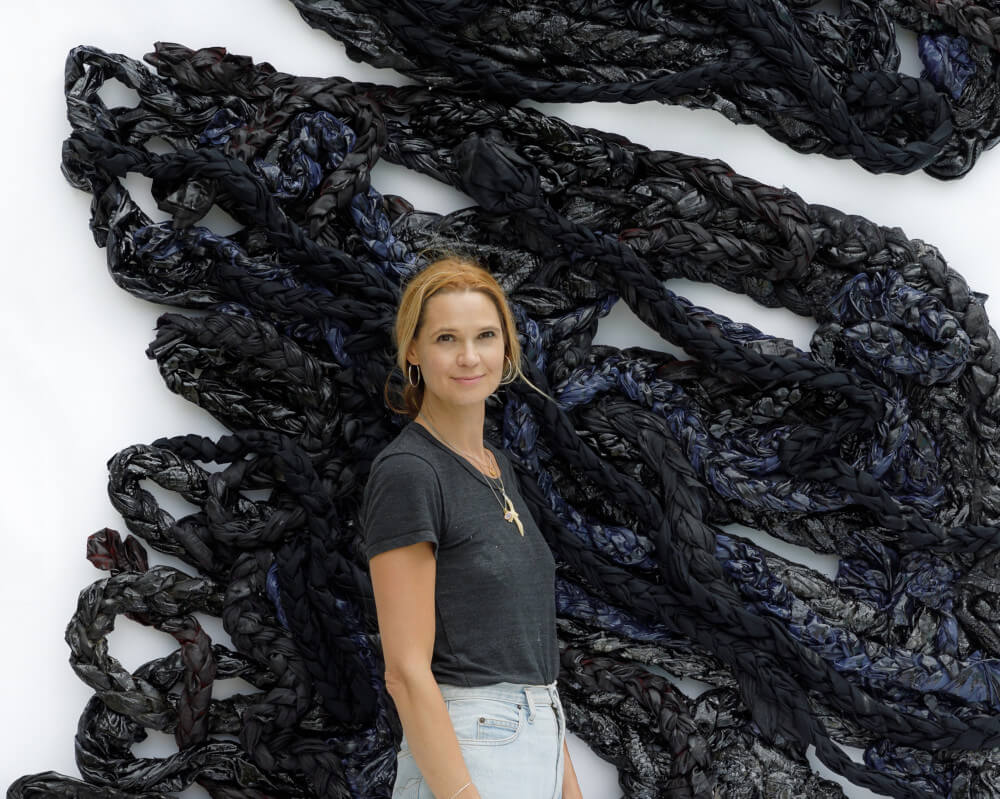 VISITING ARTISTS AND CRITICS SERIES: VADIS TURNER
SEPTEMBER 5, 2019 | 6:00 PM
---
Vadis Turner is a Nashville-born artist who explores female experience, intergenerational wisdom, rites of passage, and gender roles – often through the lens of her own family history in the southern United States. Turner embraces both formal technique and traditional handiwork methods to create lush abstract assemblages and sculptures.
Turner's work simultaneously asserts the value of female experience while seeking to question notions of gendered material and "women's work." As a mixed-media artist, she employs a range of traditional and found materials that are each embedded with narrative of their own – ribbon, bedding, clothing, paint, resin, sanitary products, waxed paper, charred wood, ashes, and her own breastmilk.
After living in New York following graduate school, Turner moved back to her home of Nashville in 2014, where she works and lives with her husband and two sons today.
Vadis Turner received the Joan Mitchell Foundation Sculptors & Painters Award in 2016 and has exhibited across the US and abroad, including the Brooklyn Museum, Brooklyn, National Gallery, Prague, Andy Warhol Museum, Philadelphia, Frist Art Museum, Nashville, Bass Art Museum, Miami, Hunter Museum of American Art, Chattanooga, TN, Islip Art Museum, Islip, NY, National Museum of Trinidad, Trinidad and the National Museum of Women in the Arts, Washington DC.
Recommended Reading
ABOUT VACS
The UCCS Visiting Artists and Critics Series fosters understanding and appreciation of contemporary art through dialogue and critical conversations. Artists and scholars of national significance are invited to the University of Colorado Colorado Springs campus to present public lectures and meet with UCCS undergraduate students in classes and workshop settings. The Visiting Artists and Critics Series is a collaborative program of the UCCS Galleries of Contemporary Art (GOCA), UCCS Visual Arts and Art History (VAPA).
Made possible with generous support from the CU President's Fund for the Humanities, Colorado Creative Industries, and the Marie Walsh Sharpe Art Foundation Endowment
---
This event is co-presented with:
UCCS Visual Art Program