LETTERPRESS WORKSHOP WITH ANNE LUBEN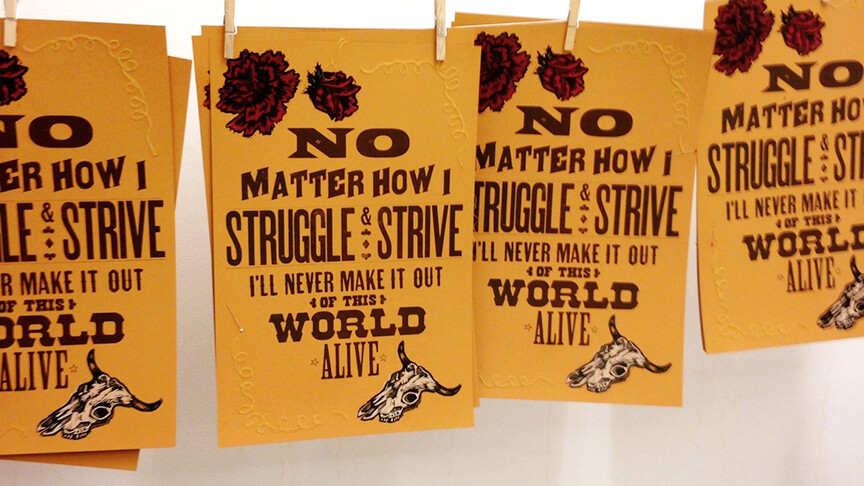 LETTERPRESS WORKSHOP WITH ANNE LUBEN
FEBRUARY 2, 2019 | 10:00 AM
---
Join us for a letterpress workshop at the Ent Center for the Arts led by Gadzook! exhibition artist Anne Luben. This full-day workshop includes printing on Line-O-Scribe sign presses with antique wood and metal type, and learning to embellish prints with stitching.
No experience necessary. Materials included.
About the Instructor
Anne Luben was raised in Wyoming, where she received her BA in Studio Art from the University of Wyoming in 2012. Continuing her education in fibers and printmaking, she received an MFA in Textiles from the University of Indiana in 2016. Drawing from fantastical sources of visual and narrative culture within country music and Western Americana, she employs processes of letterpress and embroidery within her work to propose a magical realist relationship between the embellished garment and the inflated folkloric identity. Anne works as the Visual Arts Education Coordinator at Lawrence Arts Center (Lawrence, KS) and has taught classes at Arrowmont and Penland.
---
Thank you to our generous sponsors: