VISITING ARTISTS AND CRITICS SERIES: D. DOMINICK LOMBARDI + EPA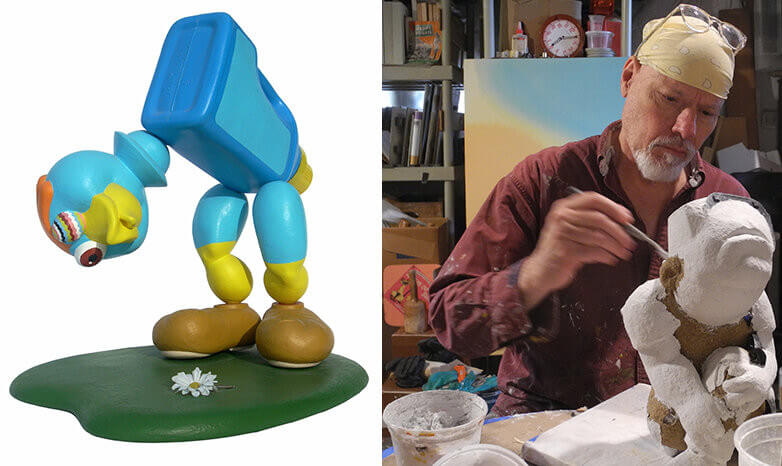 D. Dominick Lombardi
Thursday, September 16, 5 – 6 p.m.
Chapman Auditorium, Ent Center for the Arts
---
D. Dominick Lombardi is an artist, art writer and curator who is highlighted in a retrospective at UCCS Galleries of Contemporary Art Marie Walsh Sharpe Gallery at Ent Center for the Arts this fall. Lombardi was born in 1954, into an Italian-American family in the Bronx, New York. He worked in his father's carpentry shop as a teenager, learning to work with and respect hand tools under the guidance of his father and grandfather – lessons he has continued to employ over the past 50 years. He currently lives and works in Valhalla, New York.

Feature articles and reviews of Lombardi's exhibitions have appeared in Sculpture, WHITEHOT (Canada), ARTES magazine, ARTnews, The New York Times, artscope, O2magazine (China), Creative Loafing, Post Road Magazine (issue 19), nyartbeat, The Advocate & Greenwich Time,The M Magazine,  Time Out New York, Skin & Ink, The Record Review, Art New England, San Antonio Express, San Antonio Current, Riverdale Press, Art in Culture (S.Korea), Zing Magazine, THE NEW YORK GAHO (cover and feature-Japan), Poetry and Thought (Japan), ANIMAL magazine, artnet, NYARTS magazine, d'ART, culturecatch.com, NY Arts Journal, and BLURRED VISION (cover art issue #1 and interior pages issues #1-3).  
Lombardi has written features and art criticisms that have been published in ARTES, The Huffington Post, ARTslant, Art Experience NYC, Public Art and Ecology Magazine (China), The New York Times, Sculpture, Sculpture Review, d'ART (U.S. Editor), Art in Asia (S.Korea), Art Papers, Art Lies, ARTnews, & magazine, Juxtapoz, New Art Examiner, Art New England, NYARTS magazine, culturecatch.com and others.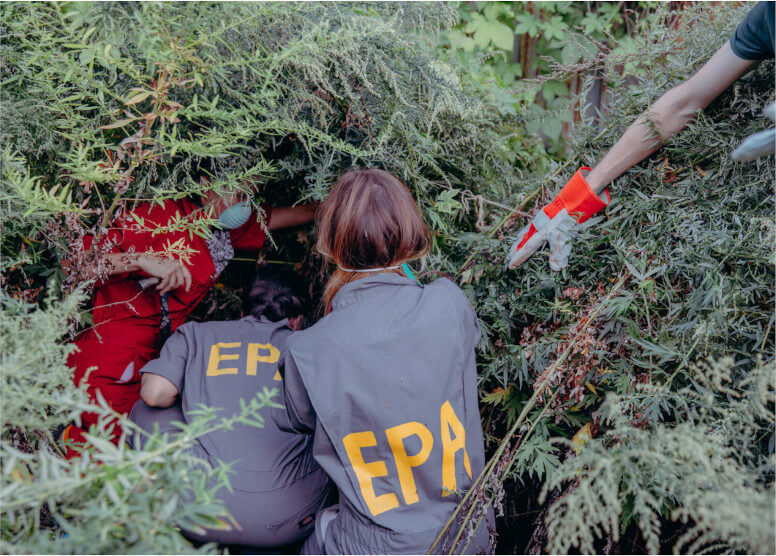 Environmental Performance Agency
Tuesday, September 28, 5 – 6 p.m.
Chapman Auditorium, Ent Center for the Arts
---
NYC-based artist collective Environmental Performance Agency (EPA) will engage with the public to explore and visualize complex webs of connections that are elaborated from engagement with and attunement to "undesirable plant species" of Colorado Springs. Bios: The Environmental Performance Agency (EPA) is an artist collective founded in 2017 and named in response to the ongoing rollback of Federal environmental policy at the US Environmental Protection Agency. Appropriating the acronym EPA, the collective's primary goal is to shift thinking around the terms environment, performance, and agency – using artistic, social, and embodied / kinesthetic practices to advocate for the agency of all living performers co-creating our environment, specifically through the lens of spontaneous urban plants, native or migrant. Current EPA Agents include Catherine Grau, andrea haenggi, Ellie Irons, Christopher Kennedy, and the spontaneous urban plants of New York City.