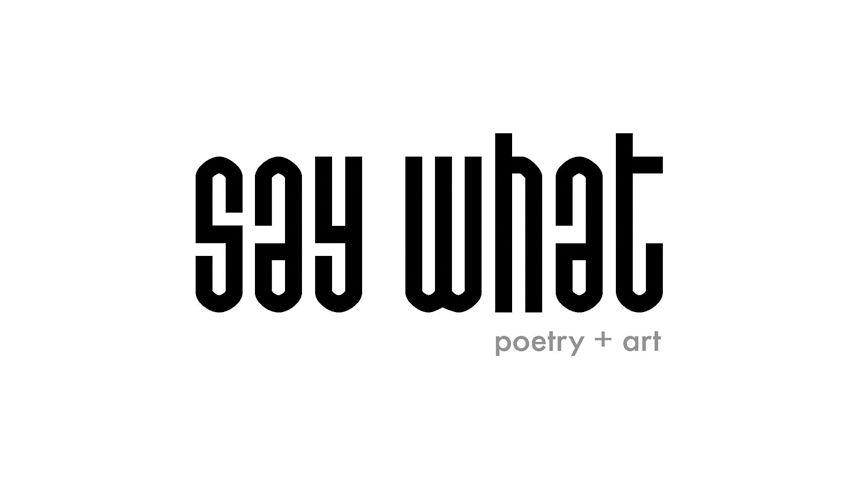 SAY WHAT: THE FORGIVING
GOCA Downtown
June 4, 2011
---
OVERVIEW
Poetry, like contemporary art, can be difficult to approach. SAY WHAT explores ideas related to structure, theme, language and content in poetry in the setting of a visual art exhibition. This session of SAY WHAT is one-day exploration of art, poetry, and creative writing led by Marc Benning. The workshop will actively use the current exhibition, THE FORGIVING, for inspiration and will encourage participating teens to explore and muse in their poetry and prose. The day will include GOCA co-director Daisy McConnell leading the students in a Visual Thinking Strategy session. VTS is a powerful tool for engaging with art and developing critical vocabulary to express observations and opinions.
This installment of SAY WHAT is a partnership between GOCA and FutureSelf and serves teens ages 14 to 19.
FutureSelf is a local non-profit that provides life changing art workshops and job-training in entrepreneurial creative fields to youth (ages 12 to 24). Their programs develop relevant work, communication and conflict-management skills for youth to employ every day in the real world.
FutureSelf utilizes creative self-expression to provide young people with the tools they need to be successful, community-minded citizens who choose to pursue positive, productive lifestyles.
Despite mounting evidence that immersion in the arts is the most effective means of reaching at-risk youth, FutureSelf is the only program of its kind in the Pikes Peak Region. The enthusiasm with which administrators, therapists, and staff working with at-risk youth have greeted FutureSelf speaks volumes about the need they address.