DANIELLE RAE MILLER: SACRUM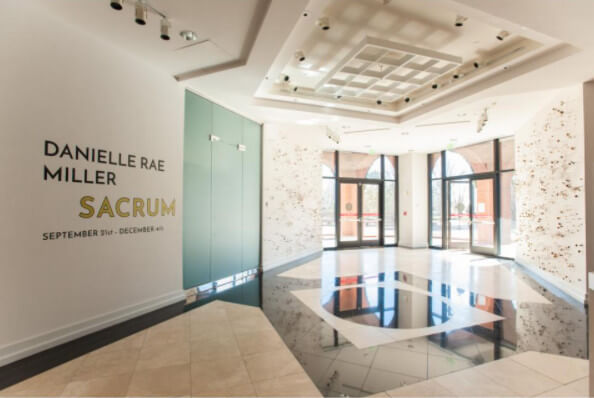 DANIELLE RAE MILLER: SACRUM
GOCA Downtown
September 21 - December 4, 2020
---
OVERVIEW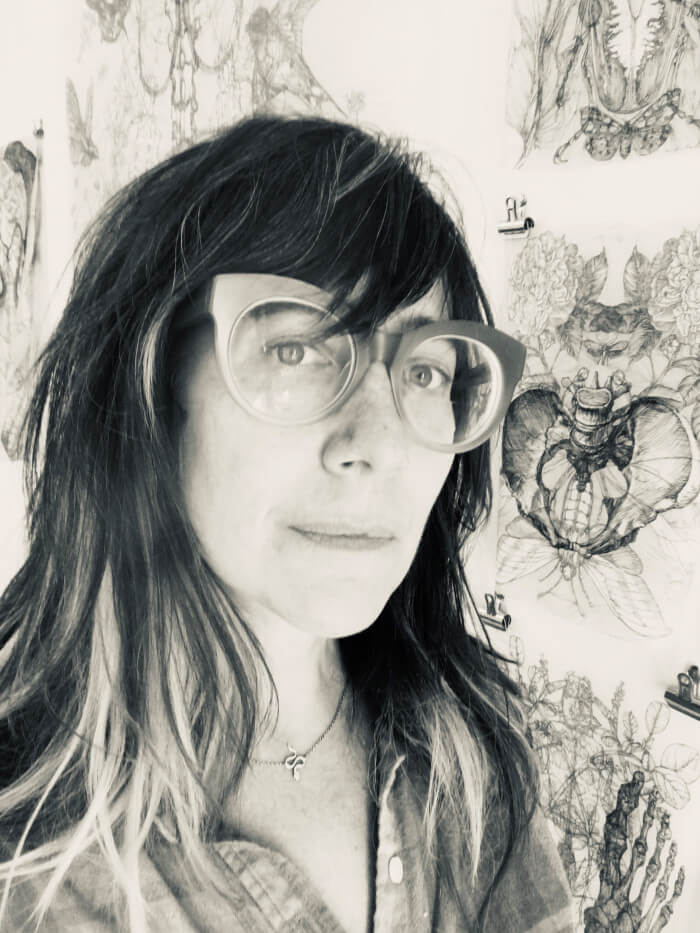 Danielle Rae Miller received her BFA from the Rhode Island School of Design, and her MFA from the University of New Mexico. Her artwork has been exhibited nationally and internationally in both solo and group exhibitions, and is included in public and private collections, including the State of New Mexico's Art in Public Places Program, The City of Albuquerque's 1% for the Arts Public Art Collection, and the Arjo Wiggins Paper Corporation. Miller teaches at CNM Community College and the Institute of American Indian Arts.
Danielle Rae Miller's works are dense compositions of plant, animal, and insect life realistically drawn with fine line ink on both sides of translucent vellum to create transparency, depth, and interaction between elements. Miller uses images with pre-attached meanings in our human mythologies—snakes, bees, butterflies, hummingbirds, beetles, roses, sunflowers, the human heart, ribcage, Daand pelvis—to engage an emotional response in viewers, to gently nudge individual and cultural memories, and hint at broader connections between all forms of life on this planet.
Watch "Sacrum" Exhibition Virtual Walkthrough: Danielle Rae Miller
"Sacrum" Exhibition Virtual Walkthrough: Danielle Rae Miller from UCCS GOCA on Vimeo.
---
ABOUT THE SERIES
The Female Emerging Artists Residency Series (FEARS) was co-founded and is co-curated by Corey Drieth, Associate Professor of Painting and Drawing, UCCS Visual and Performing Arts (VAPA) and Dr. Katherine Guinness, VAPA's Director of Art History. It features emerging professional artists of merit in residence at GOCA Downtown since 2019.