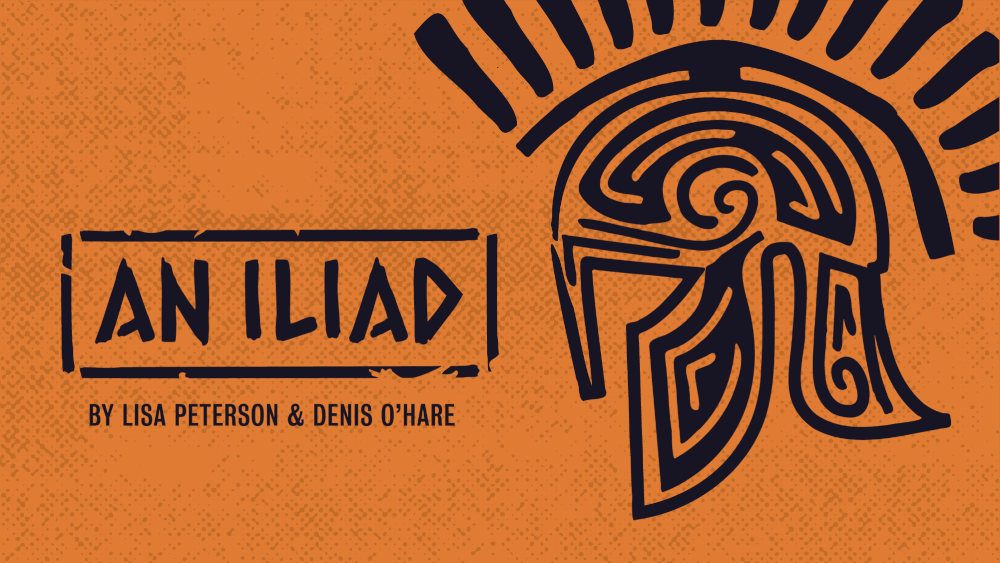 ---
AN ILIAD
by Lisa Peterson and Denis O'Hare; directed by Max Shulman
May 6-23, 2021
One actor and one musician tell Homer's timeless tale of fate and fury through vivid storytelling and live music. This imaginative theatrical experience brings us to the battlefield where gods, heroes, and empires clash in a quest for vengeance and glory—an age-old story reinvented for our modern era.
Theatreworks will return with An Iliad in person, outdoors on the lawn of the Ent Center for the Arts, May 6-23, 2021.We will also stream the work May 13-23 for all patrons for whom safety or distance prevent them from sharing the show with us in person. With An Iliad, Theatreworks become the second Equity theatre in our state and the first in Southern Colorado to return to live performance.  
Special thanks to team members from our March 2020 version of An Iliad: Jane Chan, our Muse; Zhanna Gurvich, our Scenic and Lighting Designer; Garth Moritz, our Stage Manager; and Rihana President, our Assistant Stage Manager. While the public never saw our March 2020 production, their influence on our current work is much appreciated. 
In recognition of the difficulties of the past year and the joy of returning to live performance, Theatreworks is able to share this production at the ticket price of $21 per ticket. 
Tickets are $21 Military and veteran discounts are available.
*UCCS students receive free admission to all Theatreworks productions.
Contact the Box Office with your student ID number handy to receive your complimentary ticket.
An Iliad content advisory: This production contains strong adult language and a detailed discussion of conflict and battle. As every person is different, we do not usually offer age recommendations; however, we are always happy to talk with you if you have specific questions. Please email clowans@uccs.edu.
---
Click here for the digital program
Cast: 
The Poet...............Erik Sandvold*
The Muse..............Pam Chaddon
Artistic Team:
Director .......................... Max Shulman 
Assistant Director .......... Nick Burlison
Stage Manager .............. Sarah Dale Lewis*
Assistant Stage Manager ....Salvador Placensia
Composer....................... Anthony Tan
Costume Designer.......... Maelia Kalua
Props Master ................. Marie Verdu
Lighting Designer............ ​​​​T​iana Alderson 
Audio Engineer ............... Phillip Doumas   
*Asterisk notates member of Actor's Equity Association or the United Scenic Artists, Local USA 829 union.