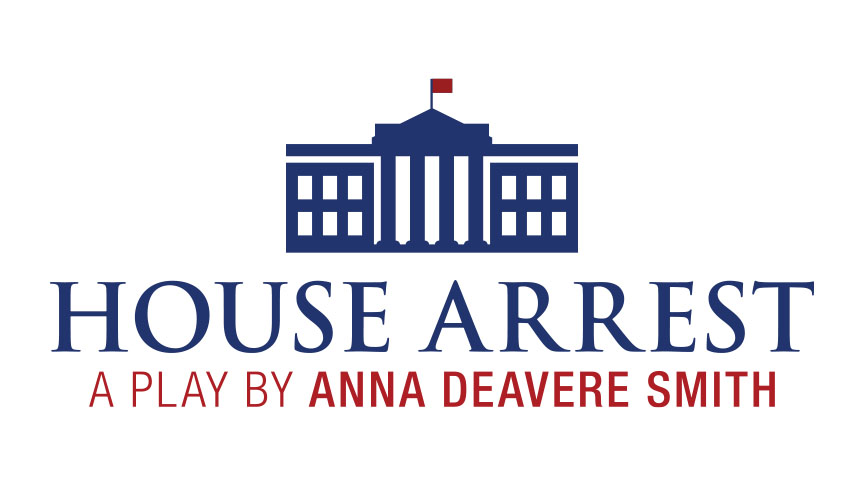 HOUSE ARREST
OCTOBER 22–NOVEMBER 1, 2020
2 hours and 30 minutes- streamable to take as many intermissions as you like
---
American Presidency has changed over the last 200 years and in more recent years, what roles race, gender, and celebrity have played in these dynamics. Now in 2020, during one of the most important and unique Presidential elections in history, Theatreworks is bringing the investigation to life. Streaming October 22 through November 1, 2020 in celebration of Arts Month and in anticipation of the 2020 Presidential election.
NOTE: As every person is different, we do not usually offer age recommendations for our productions. However, we do offer a content advisory and are always happy to talk with you if you have specific questions.
Content Advisory: This production contains some strong language, discussion of sexual relationships, and discussion of racialized violence .
Closed captioning is available for this stream.
Watch the Actors Montage
Read the House Arrest Playbill
Below: Asterisk notates member of the Actor's Equity Association or the United Scenic Artists, Local USA 829 union.
---
Cast
Lavour Addison*

.....

Brian Palmer and Abraham Lincoln

Amy Brooks.....

Ann Richards, Cider Stanton & Walter Shapiro
Susan Dawn Carson*

.....

Studs Turkel and Walt Whitman
Steve Emily

.....

Mike Isikoff, RW Apple and others
Warren Epstein

.....

Walter Trojan and George Bush Sr.
Cheerish Evans

.....

Lizzie McDuffie and Maggie Williams
Danté Finley

.....

Graydon Carter and Ed Bradley
Jane Fromme

.....

Penny Kiser, Peggy Noonan and others
Olivia Langley

.....

Elizabeth Keckley and Cheryl Mills
David Anthony Lewis*

.....

Thomas Jefferson & William Clinton
Jonathan Marcantoni

.....

Ken Burns, Gary Hart and others
Desirée Myers

.....

Anita Hill and Paulette Jenkins
Colton Pratt

.....

George Stephanopolous and others
Kennedy Reilly Pugh

.....

Roger Kennedy, Blese Canty and others
Kala Roquemore

.....

Michael K. Frisby and others
Sean Ahmed Sharif

.....

James Callendar and others
Artistic Team
Kathryn Walsh

.....

Director

Pascale Florestal

.....

Director

Alysabeth Clements

.....

Director

Sarah Sheppard Shaver

.....

Director

Marisa Hébert

.....

Director

Kevin Landis

.....

Director

Caitlin Lowans

.....

Director

Lynne Hastings

.....

Director

Sarah Dale Lewis*

.....

Stage Manager

Alison McLeod*

.....

Assistant Stage Manager

Max Shulman

.....

Dramaturg

Lynde Rosario

.....

Dramaturg