A THOUSAND WAYS (PART THREE)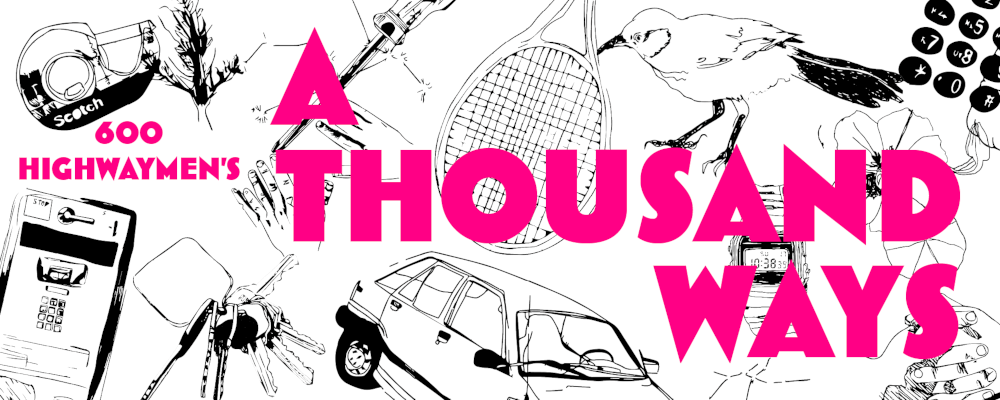 A THOUSAND WAYS (Part Three): An Assembly
August 25-September 3, 2021
Osborne Studio Theater, Heller Center for Arts & Humanities, Green Box Arts, or Shockley-Zalabak Theater
A TOTALLY UNIQUE, TRANSFORMATIVE EXPERIENCE
---

The third and final installment of the triptych, A THOUSAND WAYS (Part Three): An Assembly is a revival of collective assembly. A performance enacted entirely by the attending audience, this is an invitation to feel what it's like to experience common space again, and how to come together in a new way.

---
Return to the main event page > > >
WHAT DO I NEED TO KNOW TO PARTICIPATE IN PART THREE?
Why does Part Three begin before Part Two? Do I have to participate in chronological order?

Parts do not need to be done in order to have a fulfilling experience.

What COVID-19 safety protocols are in place for this event?

You will be convening with 20-40 other people and taking part in an experience together. Face covering mandates for each venue will be followed. Hand-sanitizer units are placed throughout the building. We will be sanitizing chairs and surfaces within the venues after every performance.

Can I buy more than one ticket?

Yes, you're welcome to buy tickets with your friends and family.

What if I did not attend Part One or Part Two?

Each part is a self-contained, complete artistic experience. You are welcome to attend Part Three, even if you didn't attend Parts One and Two.

Just like Parts One and Two, you will be creating a theatrical experience with the other audience members in attendance. There will be a script of sorts, guiding you with what to say and do. Nothing is difficult or too challenging, and you do not need to prepare or know anything in advance.

What else do I need to know?

Due to the intimate nature of this experience, we cannot accommodate late arrivals. Total runtime: 45–60 minutes. Recommended for ages 16 and up.
"Just when you thought you might be getting a little cynical about the theater…think about 600 HIGHWAYMEN." – The New Yorker
"The standard-bearers of contemporary theater-making" – Le Monde
"Simple but sublime…the show alerts us to the awesome strangeness, and the utter ordinariness, too, of being alive in the here and now." – The New York Times
"This is theater for lean times … experimental performance built to preserve and nurture a humane seed of communal cohesion for such time in the not-so-distant future when it will be most needed" - MCA Magazine

---

This production was commissioned by The Arts Center at NYU Abu Dhabi, Stanford Live at Stanford University, Festival Theaterformen, and The Public Theater, and was originally commissioned and co-conceived by Temple Contemporary at Temple University. Part One: A Phone Call was developed in partnership with On the Boards production and technical teams. Original support for the production was provided by The Pew Center for Arts & Heritage, Philadelphia.

---