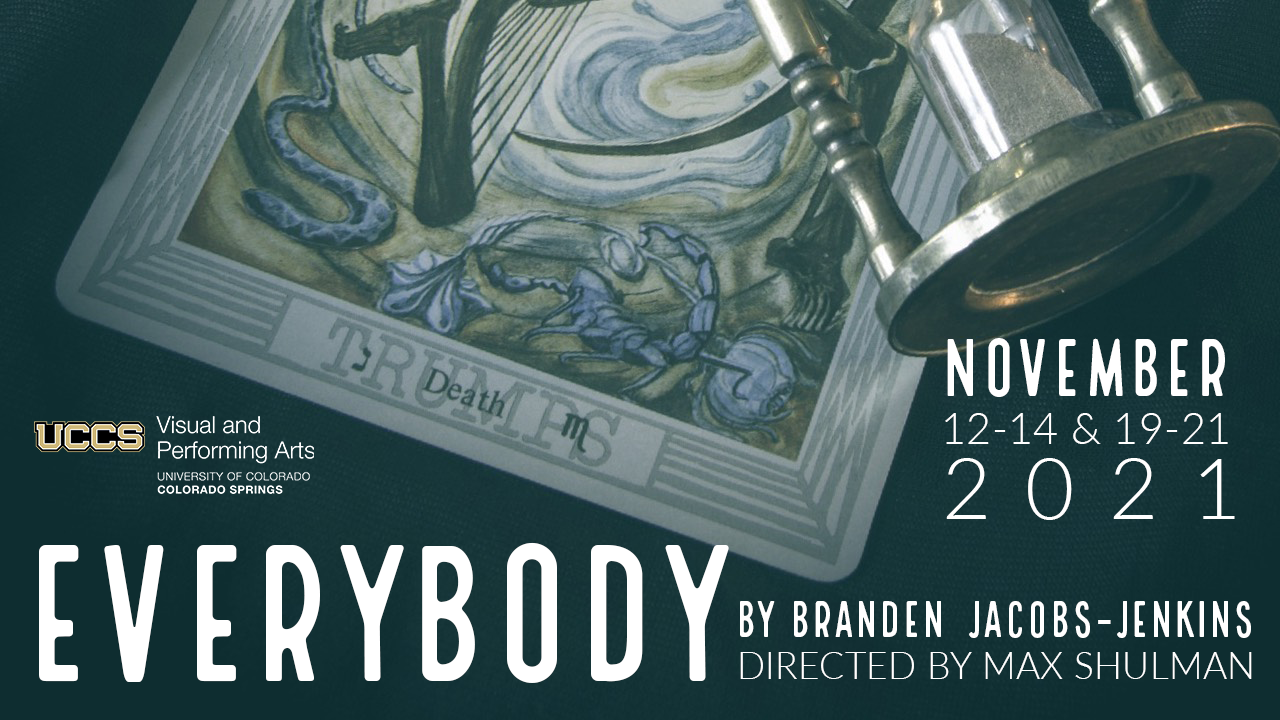 EVERYBODY
Osborne Studio Theater

November 12, 13 | 7:30pm
November 14 | 4pm
November 19 | 7:30pm
November 20 | 4pm, 7:30pm
November 21 | 4pm

Runtime 1 hour 30 minutes
---

Everybody, by Branden Jacobs-Jenkins, is a wild journey through life's greatest questions. Riffing on a 15th century morality play, Everybody follows Everybody (a character who is chosen at random from the cast every night) after they are called by Death to settle accounts. Featuring characters like Family, Beauty, and Stuff, Everybody celebrates life and its end with music, humor, and magic.
 
General admission tickets are $7.
UCCS students receive free admission to all UCCS Theatre & Dance productions.
Contact the Box Office with your student ID number handy to receive your complimentary ticket. 
---