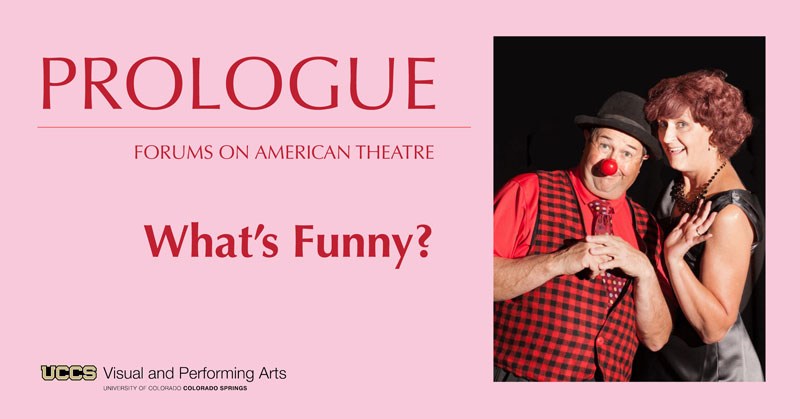 PROLOGUE:
WHAT'S FUNNY? 
Dusty Loo Bon Vivant Theater
March 13 | 2:30pm-3:30pm
---

On the occasion of Flea in Her Ear, Prologue will focus on the nature and form of comedy. VAPA Theatre & Dance Faculty Rob Rais and Millibo Art Theatre's Birgitta DePree (also theatre & dance faculty) and Jim Jackson will be joining our stage to talk about what makes something funny. We will look at French farce, improvisational comedy and clown. It will be a lovely hour of laughter in advance of our matinee performance of our annual student production.   
This event is free and open to the public but registration is requested. For more information contact Kevin Landis at klandis@uccs.edu.
---