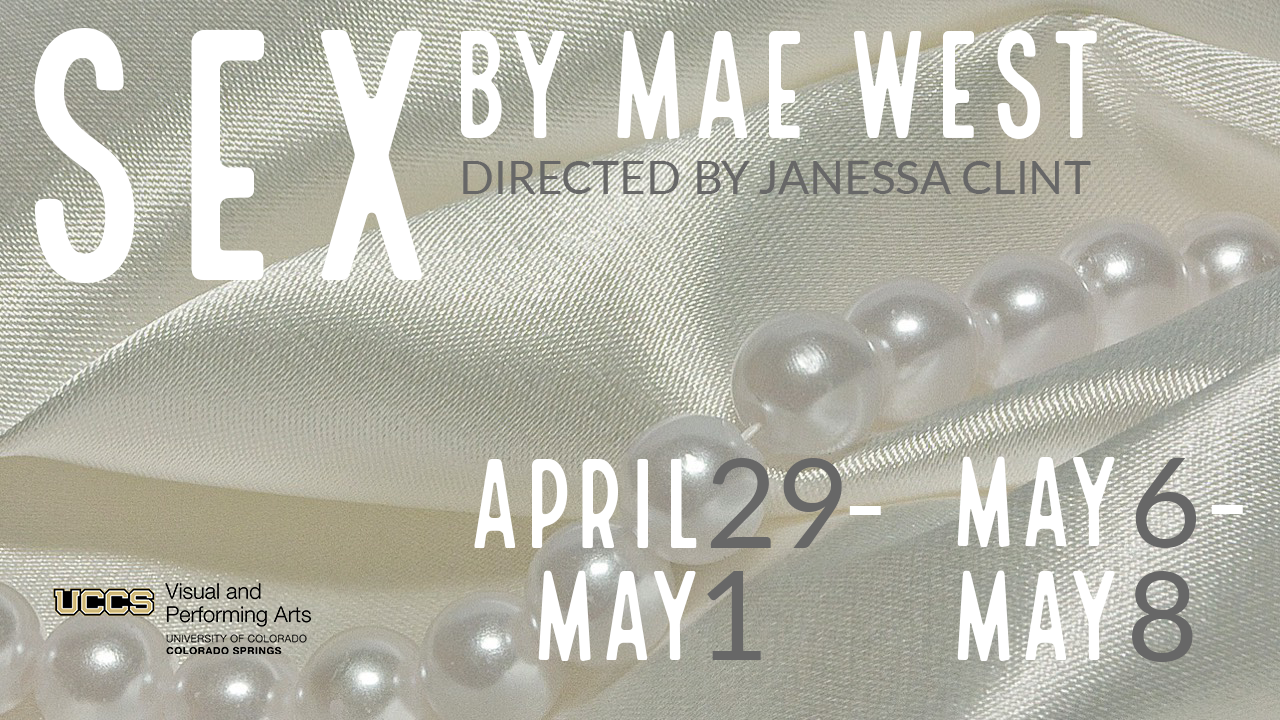 SEX
By Mae West
Osborne Studio Theater

April 29, 30 | 7:30pm
May 1 | 4pm
May 6,7 | 7:30pm
May 8 | 4pm

Runtime 1 hour 30 minutes
---

From the actress and icon Mae West herself, the play Sex will be coming to the Ent Center, bringing to life a show full of challenging ideas far ahead of the time in which it was written. Shut down by the police not long after its original premiere, this play shows a side of feminism not often talked about today and the heartbreaking stories of women trying to find happiness in a world that uses and discards them.
 
General admission tickets are $7.
UCCS students receive free admission to all UCCS Theatre & Dance productions.
Contact the Box Office with your student ID number handy to receive your complimentary ticket. 
---