THE MAGIC OF THE STEELPAN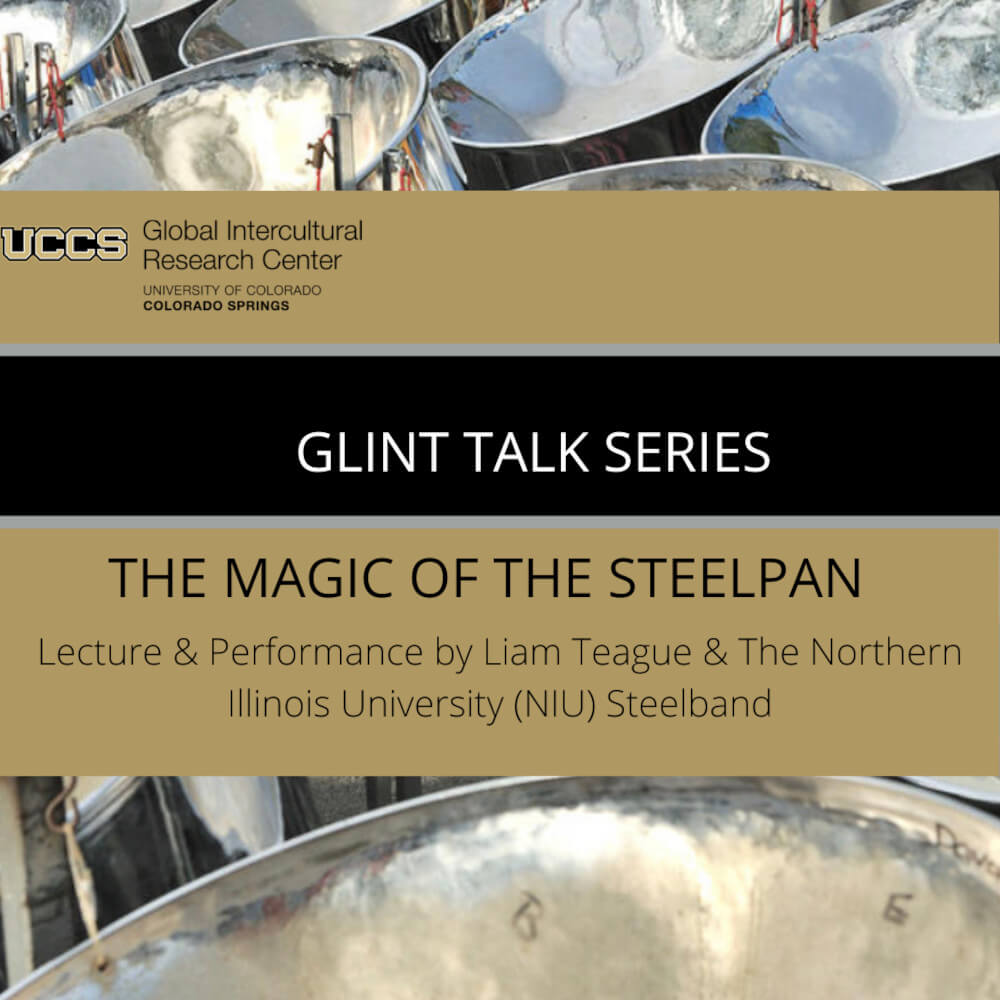 ---
MARCH 25, 2021
12:00PM - 1:00PM
GLINT & the UCCS Music program invite you to join us for a lecture and performance by Liam Teague & the Northern Illinois University (NIU) Steelband. Created in 1973 by G. Allan O'Connor, the NIU Steelband is the first active steelband formed at an American university.

Liam Teague is a Professor of Music and Head of Steelpan studies at NIU where he also directs the renowned NIU Steelband. He is the recipient of the Humming Bird National Award (Silver) and Ansa McAl Caribbean Award for Excellence. 

This event is free and open to the public but pre-registration is required. For more information contact the GLINT Center at glint@uccs.edu. 
---