SYMPHONY 21: UCCS SYMPHONY ORCHESTRA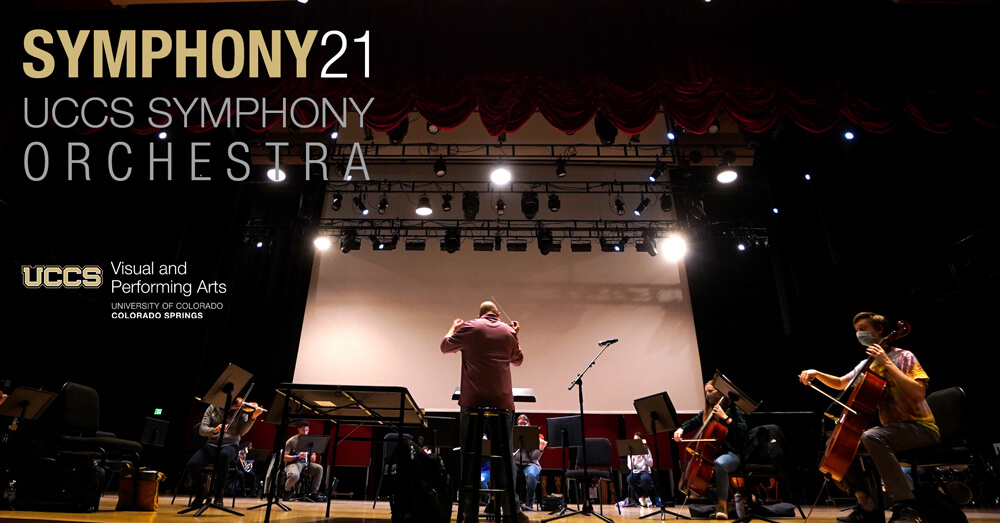 ---
Chapman Foundations Recital Hall
Thursday, November 17, 2022
7:30pm
The Big Game: From Josquin to Zorn
 
The UCCS Symphony performs an eclectic concert of arrangements from Renaissance to late 20th century including Josquin, Rachmaninoff, Bizet, Video game music for Mass Effect, and the iconic game composition Cobra, by John Zorn.
 
The December 7 concert will also feature music by Brazilian pioneering composer Francisca Ganzaga and the World Premiere Symphony by graduating senior composition student Sean Coyne.

This event is free and open to all. Follow the ticketing link to reserve your tickets. For more information contact Glen Whitehead at gwhitehe@uccs.edu.
 
---