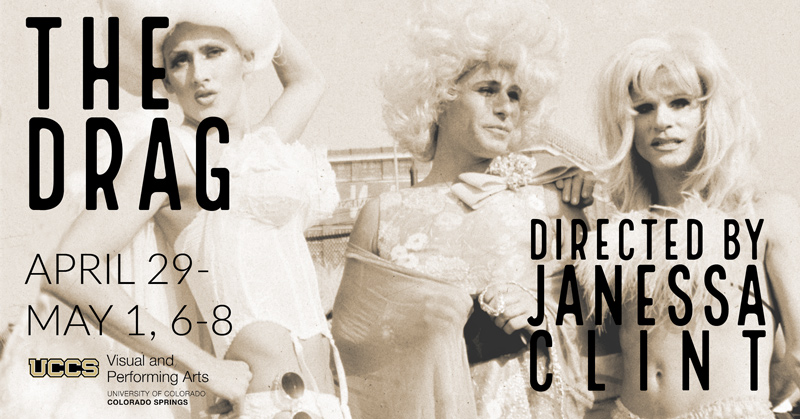 THE DRAG
By Mae West
Osborne Studio Theater

April 29, 30 | 7:30pm
May 1 | 4pm
May 6,7 | 7:30pm
May 8 | 4pm

Runtime 1 hour 30 minutes
---

From the actress and icon Mae West, this revolutionary play from 1927 showcases the secret life of drag. The Drag follows the lives of gay men and women suffering the consequences of a society that forces them into hiding. Equal parts fun and tragic, West's play shows how far we have come, and how far we have yet to go. This production will include its very own drag ball on stage and will celebrate the LGBTQ community and its incredible legacy.
 
General admission tickets are $7.
UCCS students receive free admission to all UCCS Theatre & Dance productions.
Contact the Box Office with your student ID number handy to receive your complimentary ticket. 
---