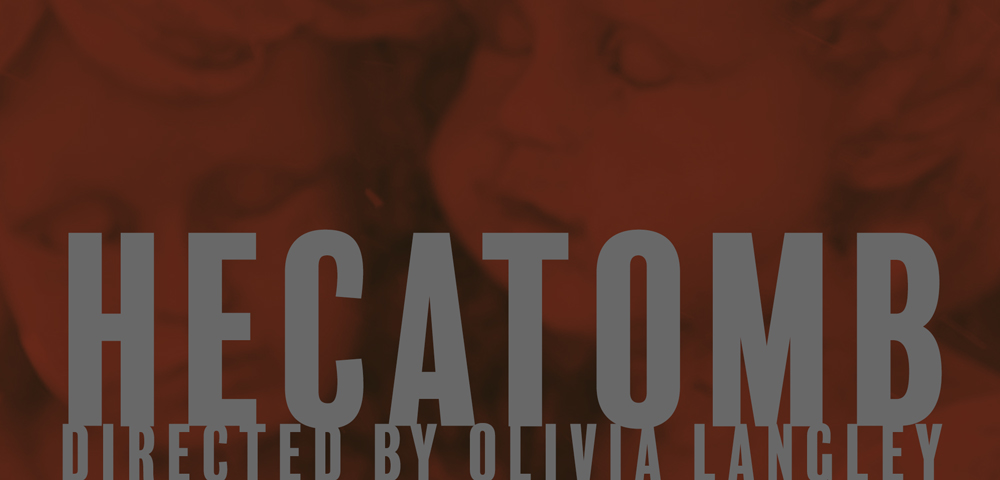 HECATOMB
DIRECTED BY OLIVIA LANGLEY

March 12 at 7:30pm
March 16 at 7:30pm (rescheduled from March 12 at 2:00pm)
March 17 at 7:30pm (rescheduled from March 12 at 7:30pm)
March 18 at 7:30pm
March 19 at 7:30pm
March 20 at 7:30pm (rescheduled from March 13 at 2:00pm)

DUSTY LOO BON VIVANT THEATER
---

Enter a plane devoid of time or explanation. In this limbo, we confront our humanity through movement. Hecatomb is a venture into a new world of reflection and possibility. UCCS Dance invites you to enjoy an evening performance that faces our humanity, our cyclical nature, and wonders at the possibilities if we only change our ways. 

With COVID restrictions in consideration, this performance will be open to a limited audience. For more information about this performance contact Kevin Landis at klandis@uccs.edu.
General admission tickets are $7.
*UCCS students receive free admission to all UCCS Theatre and Dance productions.
Contact the Box Office with your student ID number handy to receive your complimentary ticket. 
---
Crew:
Director.........................................Olivia Langley
Stage Manager.............................Sarah Chin
Assistant Stage Manager..............Noah Wolbodt
Scenic Designer............................Hunter Buck
Sound Designer............................Juan Carlos Valdes
Assistant Sound Designer.............Erin Joyner
Lighting Designer..........................JoLynn Minns
Assistant Lighting Designer...........Matthew Phillips
Costume Designer.........................Amanda Dixon 
Assistant Costume Designer.........David LaBeaux
Properties Master..........................Delaney Ciborowski 
Assistant Properties Master...........Audrey McGee
Stagehand.....................................Kalie Petroff
Dancers:
Shantel Horne.............................. Avarice
Serena McNearny........................ Peace
Caleb Hall.................................... Inevitable
Shayla Mellen ............................. Perdition
Kaela Apuron .............................. Indignation
Serenity Johnson ........................ Autonomy