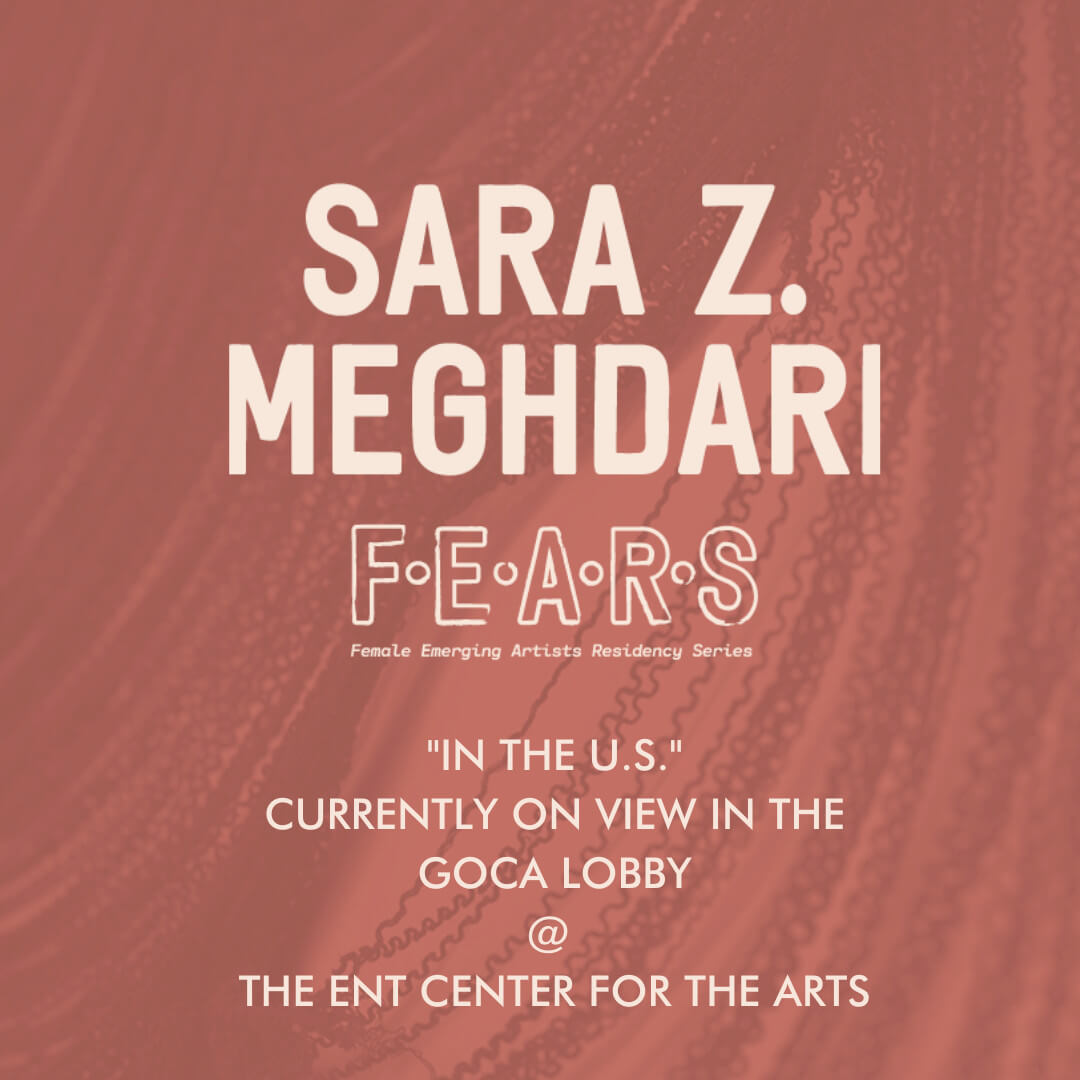 FEARS: SARA Z. MEGHDARI
GOCA Downtown
November 15, 2020 - February 15, 2021
---
OVERVIEW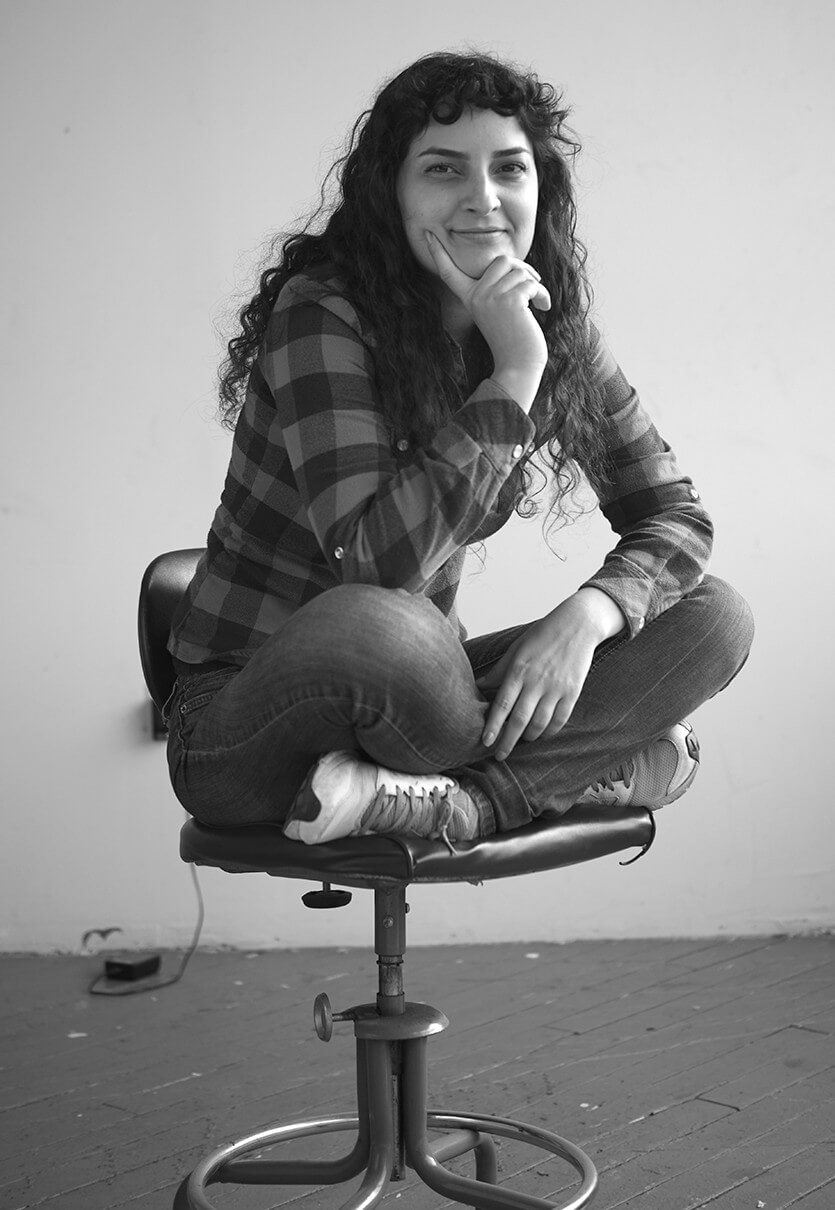 Sara Z. Meghdari is an Iranian-American Interdisciplinary artist based in Brooklyn, NY. Meghdari holds a MFA in Photography, Video & Related Media from the School of Visual Arts and a B.A in Communication from the University of Colorado, Colorado Springs.
She has been twice awarded the Alice Beck-Odette Scholarship Award as well as the Thomas Reiss Memorial Award and is an alumna of the Engaging Artists Residency Program with the More-Art Organization. Meghdari has performed at Chinatown Soup Gallery (2019) and her work has been shown at the Clemente Soto Vélez Cultural & Educational Center (2018), the 10th Annual Governors Island Art Fair (2017) and the Queens Museum of Art (2016), among others.
---
ABOUT THE SERIES
The Female Emerging Artists Residency Series (FEARS) was co-founded and is co-curated by Corey Drieth, Associate Professor of Painting and Drawing, UCCS Visual and Performing Arts (VAPA) and Dr. Katherine Guinness, VAPA's Director of Art History. It features emerging professional artists of merit in residence at GOCA Downtown since 2019.
---
VIDEO SCREENINGS
in the U.S. (6:37 Runtime)
Ent Center for the Arts, GOCA Lobby
(building hours, M-F, 7:30am-5:30pm,
closed Monday, Jan. 18)
January 12th - February 15, 2021

Silent Self (1:47 Runtime)
Screening at GOCA Downtown
South-facing windows, opposite Pioneers Museum (Outdoor viewing)
December 11, 2020 - January 8, 2021
Visiting Artist & Critics Series | October 27, 2020
Virtual Studio Visit Conversation | September, 2020