VIRTUAL STUDIO VISIT: GREGG DEAL
VIRTUAL STUDIO VISIT: GREGG DEAL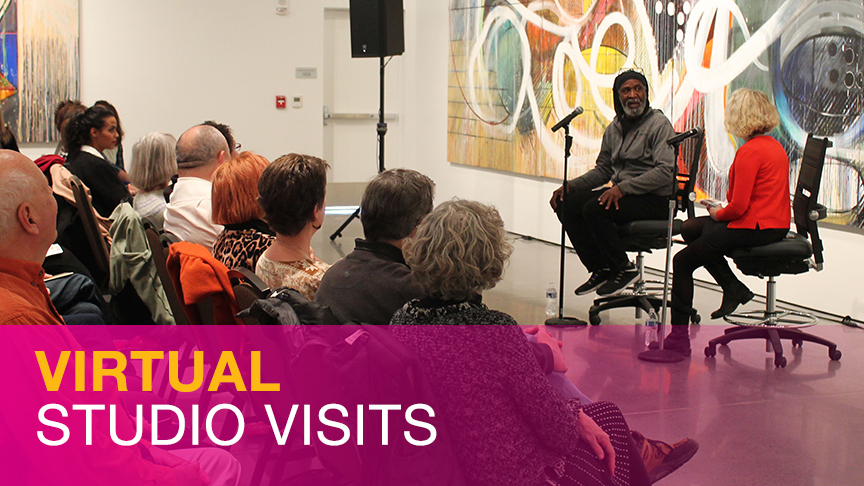 VIRTUAL STUDIO VISIT: GREGG DEAL
---
For this new series of recorded virtual studio visits, GOCA's director and chief curator Daisy McGowan invited artists from across the Rocky Mountain West to share their current studio situation, including insights into their artistic process as well as the challenges and opportunities presented by social isolation. The studio visit is among the most intimate exchanges in the art world, providing curators, critics, collectors and peer artists a chance to learn about the artist's work and process.
ARTIST BIO
Gregg Deal (Pyramid Lake Paiute Tribe) is a provocative contemporary artist who challenges Western perceptions of Indigenous people, touching on issues of race, history and stereotypes. Through his work—paintings, murals work, performance art, filmmaking and spoken word—Deal critically examines issues and tells stories of decolonization and appropriation that affect Indian country.
Deal's activism exists in his art, as well as his participation in political movements. He has been heavily involved with the media activist movement #changethename, posting a video to Vimeo inviting Indigenous people's commentary on the sports mascots issue in response to mainstream media's attempted erasure of Indigenous voices. Most recently, a photograph of Deal was included in the December 2018 National Geographic Society Magazine article "Native Americans are Recasting Views of Indigenous Life."
Deal was Native Arts Artist-in-Residence at Denver Art Museum in 2015-2016 and Artist-In-Residence at UC Berkeley 2017-2018. His art has been exhibited nationally since 2002. Deal has lectured widely at prominent educational institutions and museums, including Denver Art Museum, Dartmouth College Columbia University, and the Smithsonian National Museum of the American Indian. His television appearances include PBS's The Art District, The Daily Show and Totally Biased with Kamau Bell.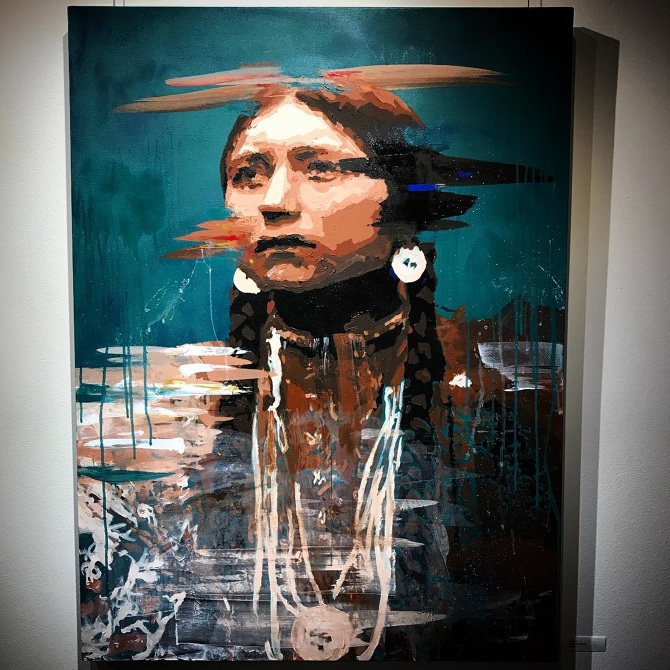 ---
GOCA Virtual Studio Visit: Gregg Deal from UCCS GOCA on Vimeo.