STARR KEMPF SCULPTURES AT ENT CENTER FOR THE ARTS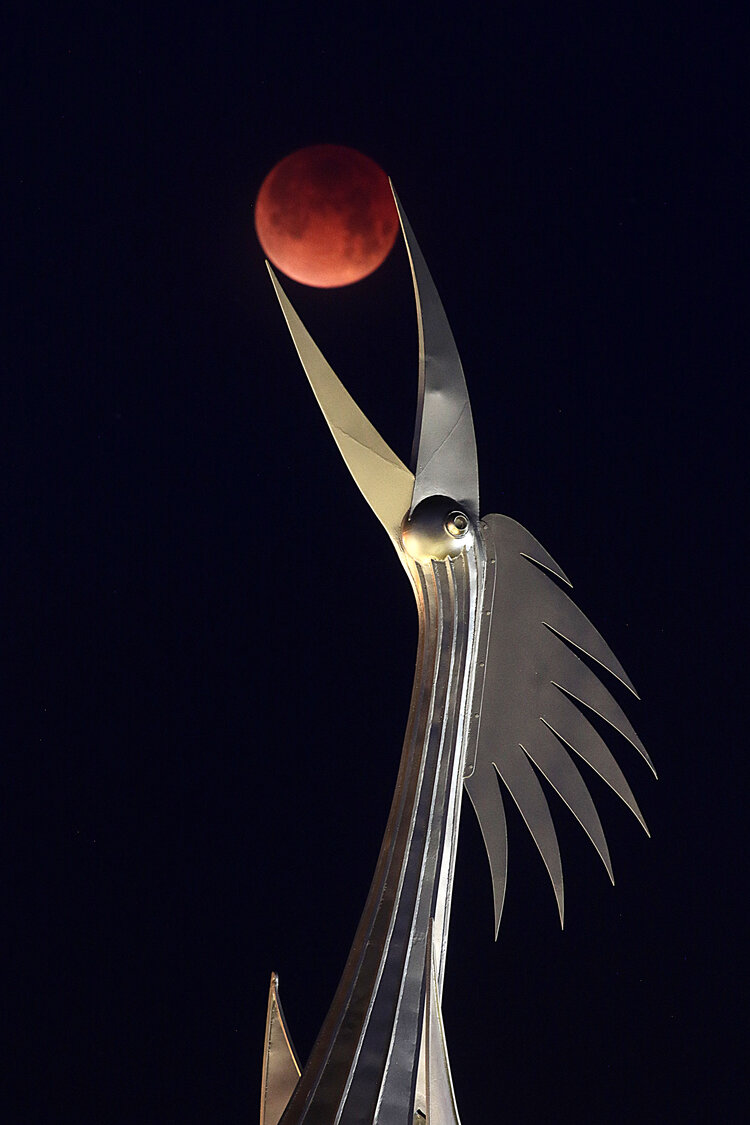 Starr Kempf created his elaborate steel wind sculptures starting in the late 1970s, each of which took him up to three years to construct. His world-renowned kinetic wind sculptures were designed to exhibit graceful movement and interaction with the wind and landscape. His work is typically in the form of birds or weather vanes, and stand thirty to fifty feet in height. 
Working with his grandson Joshua Kempf on behalf of the artist's estate, GOCA is proud to display three works by Starr Kempf - Sunrise Serenade, Metronome, and Space Needle - on the grounds of the the Ent Center for the Arts for a long-term loan. These futuristic monumental sculptures connect to Colorado Springs history and art historical legacy, while in dialogue with the future of art in the region. On view through 2022.
ABOUT THE ARTIST
Starr Kempf (1917 - 1995) is well known for his monumental steel sculptures, each very intricate and detailed, taking several years to build. Kempf was raised on an Ohio farm, where his father and seven uncles were carpenters and blacksmiths from whom he learned craftsmanship and engineering at an early age. Kempf attended the Cleveland Institute of Art and after graduating served in the United States Air Force during World War II.

In the 1950s, Kempf created a metal foundry in his home studio and taught himself to create bronze sculptures. The artist started working with steel in the 1970s, working this heavy material in his yard and studio to create the soaring kinetic sculptures that were designed to exhibit graceful movement and interaction with the landscape. The artist died in 1995, but his legacy and impact of these modernist works continue in perpetuity.