Touch and Go by Kimberly English
TOUCH & GO BY KIMBERLY ENGLISH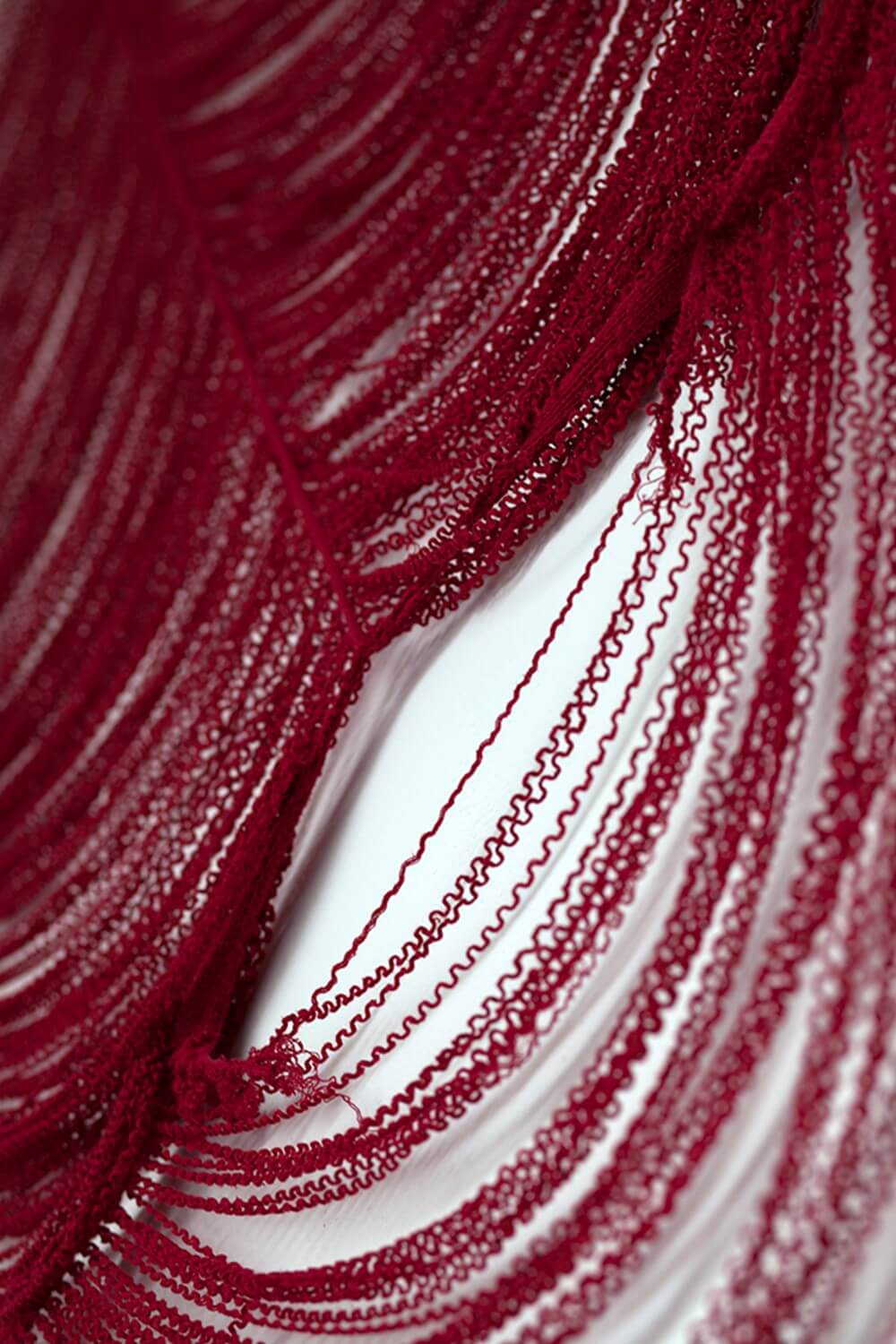 TOUCH AND GO : F.E.A.R.S EXHIBITION BY KIMBERLY ENGLISH
February 8 - March 19, 2021 | 12-5 PM
ABOUT THE EXHIBITION
Touch-and-go is a collection of contemporary fibers interrogating the evolving notion of "women's work" in a globalized society. As the title of the exhibition alludes, this body of work is hinged on precarious systems, formally illustrated in the fragility of draping thread and dissolving stitches. Simultaneously temporal and ethereal, touch-and-go is made solely of manipulated and reclaimed textiles that point to the history of women's work, its labor force, and its manifestation in public and in private spheres.
---
ABOUT THE ARTIST
Kimberly English is a fibers artist living and working in Raleigh, North Carolina. She recently earned her MFA from UNC, and she received her BFA in Fibers as a Distinguished Scholar from Savannah College of Art and Design.
Her work explores themes central to the history of women's work, its labor force, and the local impact of a global economy – primarily through found textiles.
Gallery events are always free and open to campus and community members, but registration is required go to https://gocadigital.org/exhibitions/fears-kimberly-english to reserve your slot.
---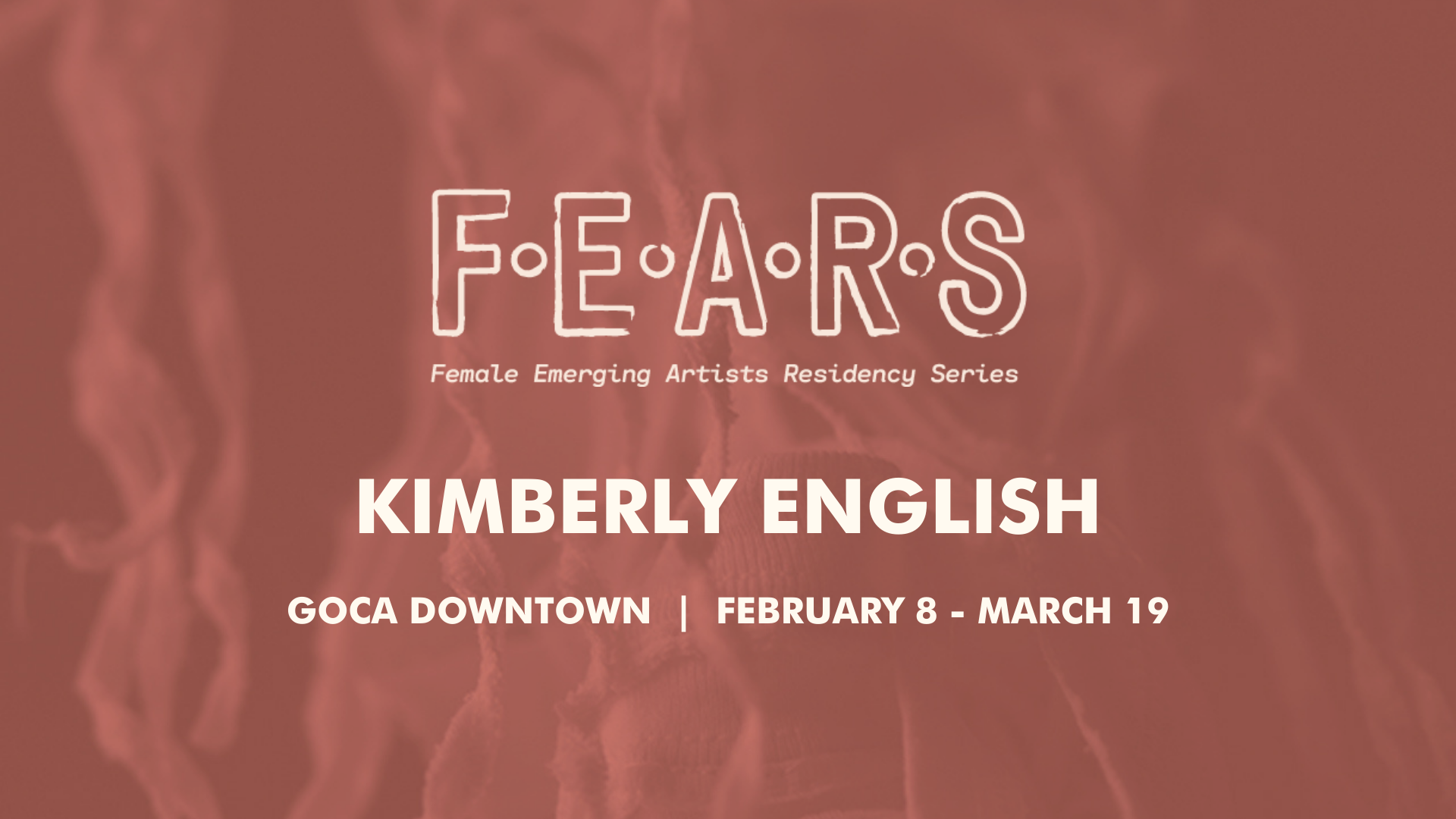 ABOUT THE SERIES
The Female Emerging Artists Residency Series was co-founded and is co-curated by Corey Drieth, Associate Professor of Painting and Drawing, UCCS Visual and Performing Arts (VAPA) and Dr. Katherine Guinness, VAPA's Director of Art History. It features emerging professional artists of merit in residence at GOCA Downtown since 2019.