VISITING ARTISTS & CRITICS SERIES: elin o'hara slavish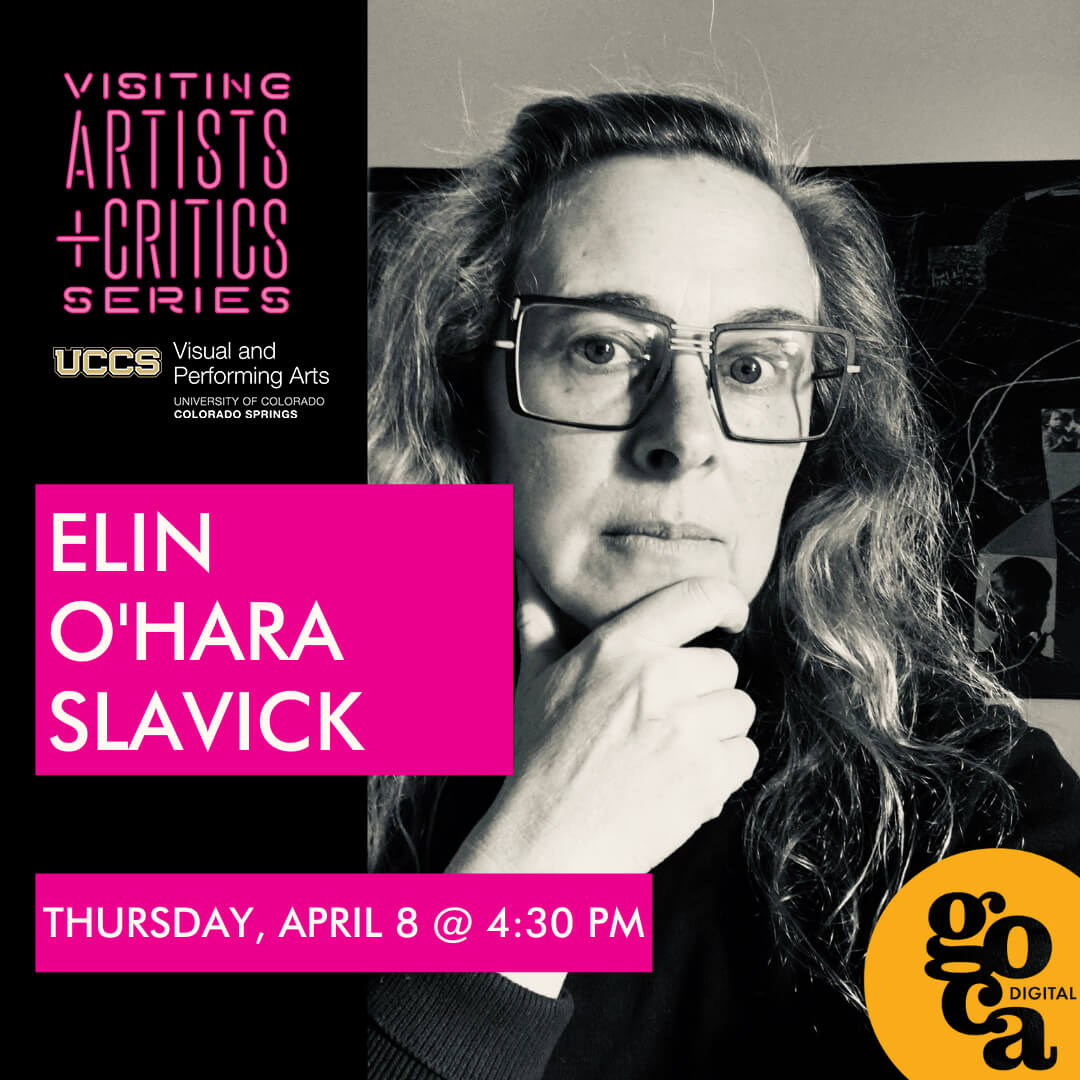 VISITING ARTISTS + CRITICS SERIES
APRIL 8, 2021
ABOUT THE ARTISTS
elin o'hara slavick is an artist, activist, curator, mother, poet, critic, educator, and Professor of Visual Art, Theory, and Practice based in Chapel Hill, North Carolina. slavick's conceptual practice revolves around the idea of making visible what we often do not see, while never separating form from function, theory from practice, or utopian concept from material reality.

Her work uses conceptual and alternative photography practices, such as 19th Century techniques and contemporary digital technology, to theorize, historicize, and aestheticize issues including the atomic bombing of Hiroshima and other bombings in which the United States has participated (both at home and abroad). slavick has exhibited her work internationally and is the author of Bomb After Bomb: A Violent Cartography, with a foreword by Howard Zinn and essay by Carol Mavor and After Hiroshima, with an essay by James Elkins.
---
ABOUT VACS
The UCCS Visiting Artists and Critics Series fosters understanding and appreciation of contemporary art through dialogue and critical conversations. Artists and scholars of national significance are invited to the University of Colorado Colorado Springs campus to present public lectures and meet with UCCS undergraduate students in classes and workshop settings. The Visiting Artists and Critics Series is a collaborative program of the UCCS Galleries of Contemporary Art (GOCA), UCCS Visual Arts and Art History (VAPA).