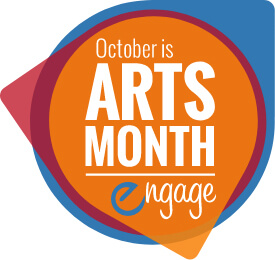 ENT CENTER FOR THE ARTS CELEBRATES ARTS MONTH! 
This October, arts & culture take center stage throughout Colorado Springs and across the Pikes Peak region, as our creative community celebrates Arts Month 2021! Orchestrated annually by the Cultural Office of the Pikes Peak Region, Arts Month elevates the visibility of arts & culture across El Paso and Teller Counties by showcasing local talent, providing opportunities for arts advocacy, supporting innovative cross-sector community collaborations, and creating new avenues for arts engagement and cultural enrichment.
We encourage you to get plugged into one of the below artistic events with Ent Center for the Arts and our partners!
Theatre Events with Theatreworks
"Witch" By Jen Silverman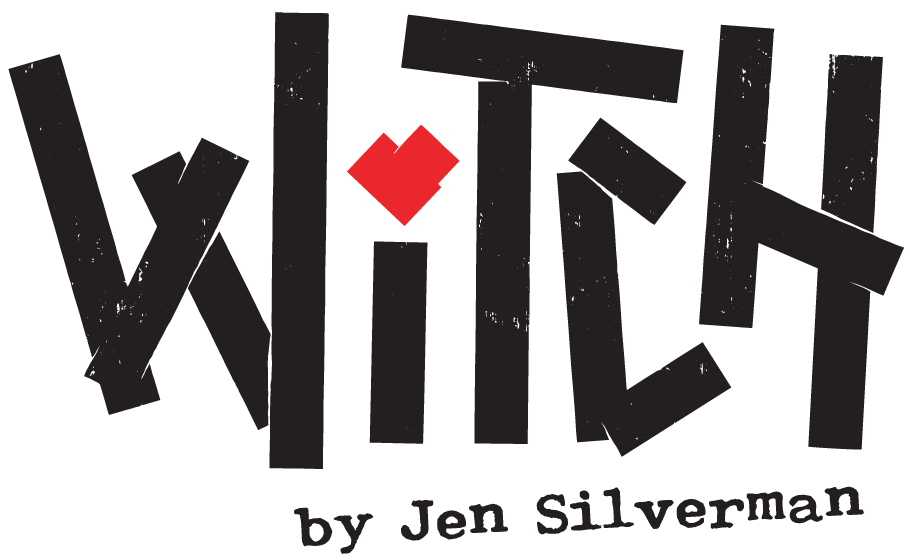 ---
Dusty Loo Bon Vivant Theater
September 16, 2021 - October 10, 2021
Thursday-Sunday, 2pm, 4pm, 7:30pm
What would it take for you to sell your soul?

In this fiendishly funny dark comedy, Elizabeth Sawyer meets the devil. Scratch has come to haggle over souls with the residents of the tiny village of Edmonton. Elizabeth should be the easiest to convince — she's an outcast, branded as a witch for years. So why is she the only one to resist Scratch's deal? This subversive, inventive play adapts a Jacobean comedy with modern sensibilities and is "devilishly clever and deliciously laugh-packed" (StageSceneLA).
Artistic Events with Galleries of Contemporary Art
Music and More...
The Campfire: A Gathering of Humanity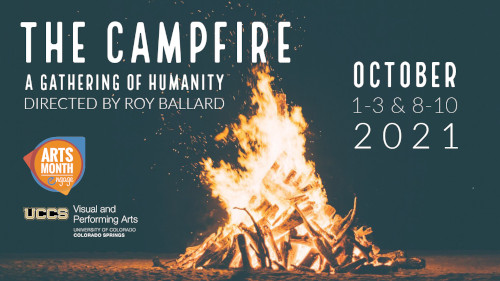 ---
Heller Center of Arts and Humanities
October 1st-3rd, October 8th-10th
Friday-Sunday 8:00pm
Bring family and friends to join us around our campfire. Share an evening outdoors, under the stars, among community with stories, songs, and fun! Students get free admission.
Peak Frequency Concert: Sending, Receiving, Becoming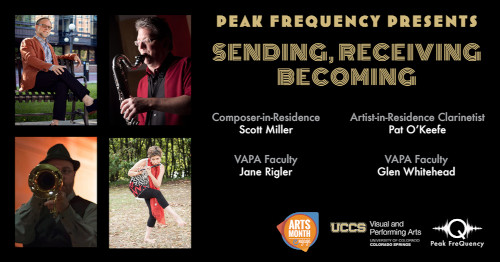 ---
Shockley-Zalabak Theater
October 8th
Friday 7:30pm-8:30pm
 
Sending, Receiving, Becoming: a blending of relational graphic, video and other visual scores and sonic blueprints, each player sends sound signals to the players who then respond with regenerated sonic transformations, creating a hybridized culture of living sonic expression. With this interactive concept, the essence of the quartet is retained while collaboratively sound-designing a musical eco-system that lives within a flux of sending, receiving and becoming. 
Peak Frequency Concert: Composers-in-Residence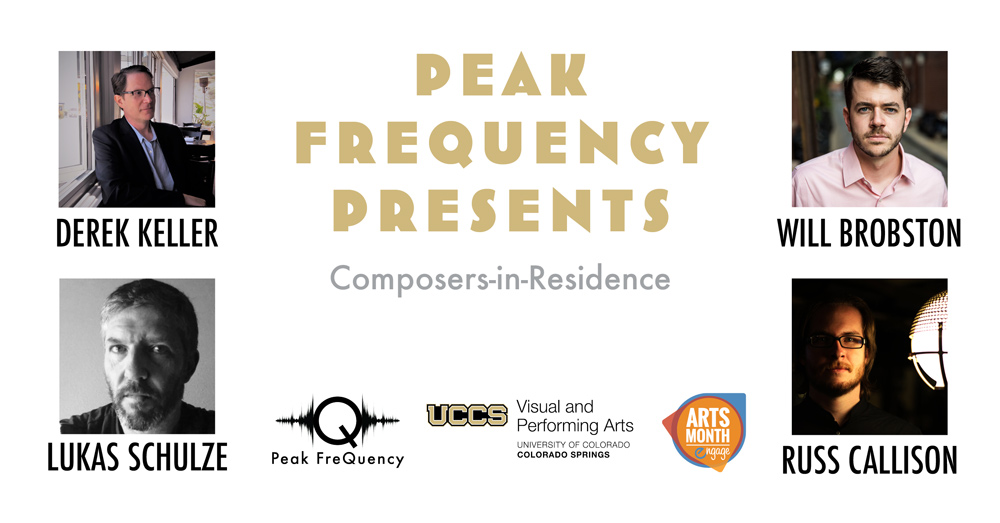 ---
Shockley-Zalabak Theater
October 9th
Saturday 7:30pm-8:30pm
The UCCS Music Program welcomes Visiting Composers-in-Residence Lukas Schulze and Derek Keller for masterclasses with students, composition presentations, and a concluding concert. Brobston featuring UCCS Music Faculty guitarist Colin McAllister, trumpeter Glen Whitehead, percussionist Randy Bowen and guest guitarist Russ Callison. World premieres include Schulze's WorRacines for two guitarists and tenor voice [2019] and Brobston's - Bardo [2018] for solo guitar performed by Callison
IT'S EASY TO GET INVOLVED WITH ARTS MONTH
Come celebrate the entire Art Month with Ent Center for the Arts or various locations across the Pikes Peak region. Show your support by attending many free or ticketed events and help recharge innovative artists and our community with cultural enrichment. 
 
---
Sponsors include: