2021 Spring Virtual Readings
Theatreworks presents a series of five virtual readings, featuring stories we are considering for production in 2021 and 2022. Each features a full cast of actors, who gather to rehearse with a director for fifteen hours, and then share a new text with our audience via a live-streamed reading.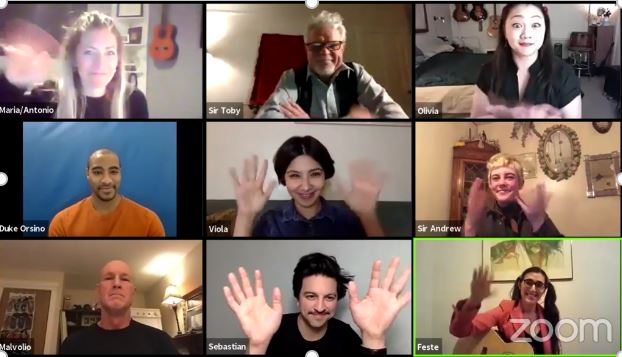 Image caption: actors from our January reading of Twelfth Night, left to right, top to bottom: Rebecca Myers*, Robert Rais*. Jenna Moll Reyes*, Laurence Stepney, Vero Maynez, Bernadette Sefic, Mark Rubald*, Ryan Omar Stack, and Elle Walker
 
Our readings are always Sundays at 4 p.m. on the following dates: 
Twelfth Night by William Shakespeare, January 24 
Elliot: A Soldier's Fugue by Quiara Alegria Hudes, February 21 
Pipeline: A drama by Dominique Morrisseau, March 14 
Little Women, adapted from Louisa May Alcott's novel by Kate Hamill, April 11 
Aubergine by Julia Cho, Originally scheduled for May now postponed to October 17, 2021
The readings are made possible through Theatre Authority; all artists are compensated for their participation. The readings are absolutely free; pre-registration is required and donations welcome. Register through this link and we will send a Zoom link of the production to your email on the day of the show.